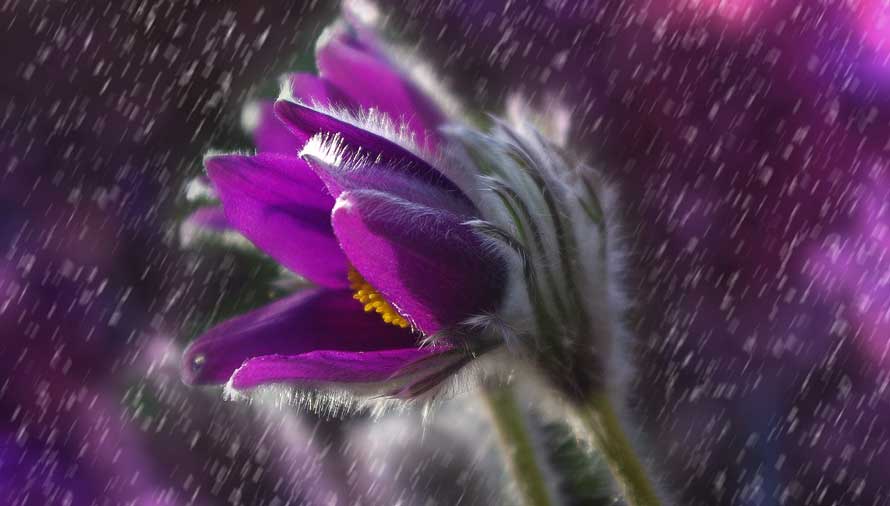 You can remediate standing water and poor drainage in your lawn with a simple rain garden that you can build in one afternoon.
The post A Guide to Building the Ultimate Rain Garden appeared first on Big Blog Of Gardening.
If your yard suffers from poor drainage or soil erosion, then you might notice areas of standing water after heavy rain. From collecting storm water pollution to creating a breeding ground for mosquitoes, standing water can cause many problems.
Fortunately, there is a practical solution that can not only solve your lawn drainage issues but will also help the environment. In just one day, any homeowner can turn their yard's standing water and slow drainage into an eye-catching boon for the local ecology. With that in mind, here's how to build the ultimate rain garden.
What is a Rain Garden?
Put simply, a rain garden is a purposely-built area of a yard designed to facilitate drainage. In some circumstances, soil erosion and compaction create areas of the yard that no longer drain. When it rains, these areas allow storm runoff (sometimes polluted) to collect in low spots of a yard. Using easy landscaping methods and native plants, a rain garden turns these low-lying, compacted areas of your yard into spots with natural drainage and plenty of natural filters. This allows the storm water to drain, filtering out chemical and waste pollutants before they reach local waterways, and avoids the hazards of standing water (mosquito breeding grounds and putrid smells).
Not only do rain gardens promote the growth of natural plants, but they are also attractive to local wildlife. In short, rain gardens make great natural habitats in your backyard. Also, since rain gardens help manage water runoff, your state or city may offer tax credits.
How Does a Rain Garden Work?
Installing a rain garden is like adding infrastructure to your yard. The strategic placements of shrubs, plants, and trees create a root system that absorbs water and passes the nutrients along to the plants. This helps create a natural water cycle that allows for proper drainage and natural growth.
A rain garden works by:
Using the natural topography to take advantage of slopes or low-lying areas.
Using native plants to create a thriving ecosystem while draining water.
Removing potentially dangerous standing water from properties.