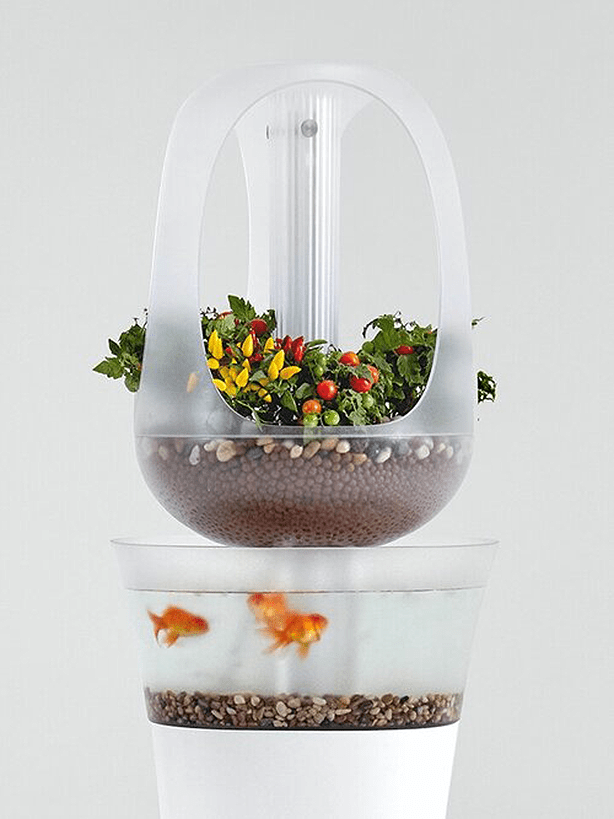 Mimicking the natural environment, EVA is an aquaponic planter system and light fixture designed as a modern piece of indoor furniture. Although robust enough for use in restaurants, Hong Kong designer Francois Hurtaud designed the planter for novices as it assembles easily with no tools other than a pair of hands.
Aquaponics: Hydroponics + Aqualculture
Similar to hydroponics, a soil-less planting method which feeds plants with a nutrient solution in water, aquaponics is a system dating back to the Aztecs in 1,000 A.D that combines hydroponics and aquaculture (raising fish) to mimic the symbiotic ecosystem found in nature.
Self-Sustaining System
Within a continuously recirculating system, the fish eat and then produce waste that in turn fertilizes the plants. The water recycles back into the tank and the process continues. Read More…
The post This Modern Aquaponics Furniture Design Mimics Natural Environment appeared first on Urban Gardens.