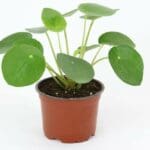 Below is a list of the most popular pet safe houseplants.  Keeping your dogs and cats safe and healthy is always a top priority. The last thing you would want is them munching on a plant in your home that is toxic to them. 
There are some houseplants that can be toxic to cats but not dogs and vice versa. We strongly recommend that to be absolutely certain, you review the list of toxic house plants from the ASPCA. They have a separate list of plants dangerous for dogs here and cats here.
In some cases we will link to their product on their Amazon online store. We only do this when you can get a better deal on the shipping cost
Most Popular Pet Safe House Plants For Sale Online
(click on any product to view prices)
Our Top Nurseries to Buy Houseplants Online
Livelyroot.com carries a wide selection with varying sizes to fit almost any budget. They also offer free shipping on orders over $49.
Buy Houseplants Online at Lively Root

They are one of our top 20 online nurseries that sells trees and shrubs but they also have a great selection of popular houseplants.
When we last checked, they had over 136 different houseplants for sale.
Shop Houseplants For Sale at Garden Goods Direct
Like Garden Goods Direct, My Perfect Plants is a landscape nursery that sells trees, shrubs as well as houseplants. Perfect Plants is a family run grower. This means you're literally buying from the farm. We bought a snake houseplant from them You can view pictures of our unboxing of a Snake plant from Perfect Plants here.
Shop Houseplants For Sale at My Perfect Plants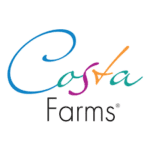 Costa Farms
Costa Farms has a great reputation within the industry. They were founded in 1961 and are one of the largest horticultural growers in the world. You cannot shop from their website directly, but you can buy their houseplants online for home delivery. The best places online to buy Costa Farms houseplants are:
Amazon | Home Depot | Walmart
Okay, before you dismiss this, there's a reason they are the world's largest online nursery. They sell thousands of trees, shrubs and, yes, houseplants.
They have a great selection with good prices. Most orders ship within 2 days and they usually offer free shipping on orders over $125.
Shop Houseplants For Sale at Fast-Growing-Trees.com
Bloomscape is an actual nursery that goes back well before the internet by supplying young plants to greenhouses across the United States. Where Hirt's is more on the low end of prices with smaller plants, Bloomscape offers some of the most developed, larger houseplants you will find online. Prices are higher because of this. We saw a range between $35 up to $195. If you don't want to wait for a houseplant to grow, especially indoor trees, Bloomscape is the place to go.
Shop Houseplants For Sale at Bloomscape.com
About our price comparisons:
For the past 10 years we have worked with 3 of the largest online plant nurseries. Cumulatively we have ordered, visited (to evaluate) or consulted with over 30 online garden centers. We strive to compare prices from online nurseries that we have experienced send the highest quality plants at the lowest prices. Keep in mind that we may receive commissions when you click our links and make purchases. However, this does not impact our reviews, price comparisons or the price you pay. We try our best to keep things fair and balanced, in order to help you make the best choices.
Pet Safe Houseplants Frequently Asked Questions
What houseplants are safe for both cats and dogs?
African Violet is the best selling house plant and it is safe for both cats & dogs. Other popular houseplants considered non-toxic include some ferns such as the Boston Fern, Spider Plants, Money Plants and Peperomia plants.
How do I know if an indoor plant is safe for cats or dogs?
The ASPCA keeps a list of plants considered both toxic and non-toxic. There are separate lists for both cats and dogs.
What are some popular houseplants to avoid if you have pets?
Aloe Vera may be great in skin care products but all parts of the plant are toxic to dogs, cats & even humans. Other popular houseplants toxic to your pets include all varieties of Philodendron plants, Asparagus Fern, Lily plants such as the popular Peace Lily and Pothos plants.