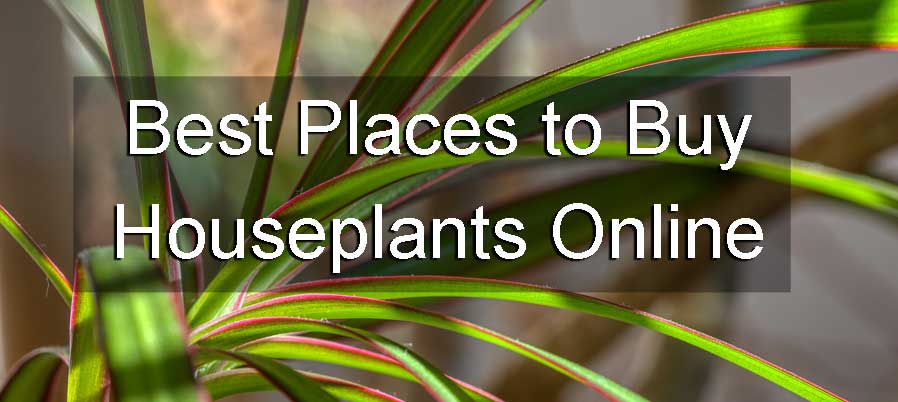 Where to Buy Houseplants Online
Houseplants are a great addition to any home, adding color and life to whatever room you want. Whether it is for their air-purifying or simply to add a touch of color, choosing a houseplant for your interior decoration instantly elevates your space.
Available in a wide variety of shapes, sizes, and colors, there is a houseplant to match every aesthetic and design scheme.
There are even houseplants perfect for those of us who can't seem to grow anything and houseplants that grow in low light conditions. You can also buy pet-friendly houseplants, exotic plants, and much more!
The Top 6 Places to Buy Houseplants Online
You can read our complete review and rating for Lively Root here. Livelyroot.com may be relatively new to the online retail world but they have been growing and selling houseplants out of San Diego, CA for a while and boast a combined experience of over a hundred years! Their site take a holistic approach, guiding you to the best choices for your needs.
They carry a wide selection with varying sizes to fit almost any budget. They also offer free shipping on orders over $49. You can also browse a convenient selection of bundles and plant subscriptions.
Buy Houseplants Online at Lively Root
We have actually visited the facilities at Garden Goods Direct. They seem to really care about sending quality plants. They are more of a traditional landscape nursery that sells trees and shrubs but they also have an impressive selection of popular houseplants.
Garden Goods Direct sells houseplants that are a bit more mature then what you could buy from Costa Farms. They are also a bit more expensive.
When we last checked, they had over 136 different houseplants for sale.
Shop Houseplants For Sale at Garden Goods Direct
Like Garden Goods Direct, My Perfect Plants is a landscape nursery that sells trees, shrubs as well as houseplants. Perfect Plants is a family run grower. This means you're literally buying from the farm.
They may not have the largest selection but their quality and prices are some of the best we have seen. You can view pictures of our unboxing of a Snake plant from Perfect Plants here.
Shop Houseplants For Sale at My Perfect Plants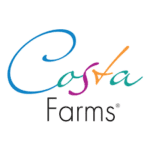 Costa Farms
Costa Farms has a great reputation within the industry. They were founded in 1961 and are one of the largest horticultural growers in the world.  You cannot shop from their website directly, but you can buy their houseplants online for home delivery.  The best places online to buy Costa Farms houseplants are:
Amazon  |  Home Depot  |  Walmart
Okay, before you dismiss this, there's a reason they are the world's largest online nursery. They sell thousands of trees, shrubs and, yes, houseplants.
They have a great selection with good prices. Most orders ship within 2 days and they usually offer free shipping on orders over $125.
Shop Houseplants For Sale at Fast-Growing-Trees.com


Plants.com
If you want a more established houseplant, Plants.com has them. They do one thing, house plants. They have a good selection and large sizes.
You can shop house plants at Plants.com here.
BONUS RECOMMENDATION:
Bloomscape is an actual nursery that goes back well before the internet by supplying young plants to greenhouses across the United States. Where Hirt's is more on the low end of prices with smaller plants, Bloomscape offers some of the most developed, larger houseplants you will find online.  Prices are higher because of this. We saw a range between $35 up to $195. If you don't want to wait for a houseplant to grow, especially indoor trees, Bloomscape is the place to go.
Shop Houseplants For Sale at Bloomscape.com
Worst Places to Buy Houseplants Online
Keep in mind this is subjective and just our opinion. It is an opinion, however, that has been formed from working with online nurseries for over 12 years.
Nature Hills Nursery - Their prices are high and they are a drop shipper. in other words, they send orders to real nurseries to ship. They are a middleman with an extra fee added in for them.
Teleflora - Sure, if you need a last-minute gift, they might be a place to consider. Their selection is not as good as online nurseries and you will pay for the 'last minute' decision.
Etsy - Etsy is kind of like eBay when it first started. Inconsistent quality and pricing that is all over the place.
About our price comparisons:
We compare the best prices from top-rated online nurseries on over 800 plants, including over 170 houseplants. We have either ordered, visited (to evaluate), or worked with over 30 online garden centers. We strive to compare prices from online nurseries that we have experienced and send the highest quality plants at the lowest prices.  Keep in mind that we may receive commissions when you click our links and make purchases. However, this does not impact our reviews, price comparisons, or the price you pay. We try our best to keep things fair and balanced, in order to help you make the best choices.
Popular House Plant Categories
Also referred to as dim light, these houseplants can usually stay alive with just a little indirect light.
Some house plants supposedly have the ability to help purify your air. Something especially important during winter, with little or no air circulating in from outside.
Your pets, especially dogs, will go after almost any leafy green when they have an upset belly. Some popular houseplants can be toxic to dogs or cats.  Here's a list of house plants safe for your canine & feline family.
Kind of self-explanatory. Also one of the most popular house plant categories.
Popular House Plant Varieties