Updated November 5, 2021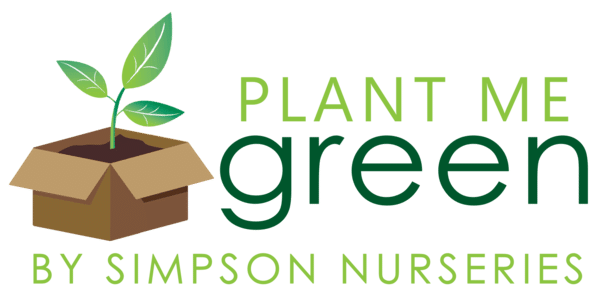 Plant Me Green Grade: 
C+
Overall rating: 78
Top 25 Rank: #11
Website:  www.plantmegreen.com
Location: Monticello, FL
Recommendation: Decent prices & selection. Might be worth trying.
Why do we list location? This is so you can know, in most cases, where the evergreen shrubs you buy are coming from. 
Breakdown of scores from each of the 10 factors we evaluate. You can read details on what each category means and how we score it here.
| | |
| --- | --- |
| Category | Rating |
| Years site Active | 6 |
| Prices | 8 |
| Return policy | 8 |
| Reviews | 8 |
| Warranty/Guarantee | 8 |
| Selection | 6 |
| Range of sizes | 8.5 |
| Ship Times | 8.5 |
| Ship Costs | 9 |
| Usability | 9 |
| Red flags | -1 |
| TOTAL SCORE | 78 |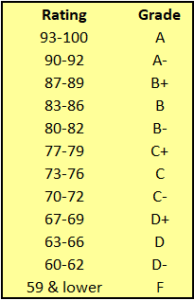 Plant Me Green Nursery Review
Overall, Plant Me Green's rating came in at 78 posting them at 12th in our rankings.  Their grade stays the same at a C+. Plant Me Green is a relatively new online nursery.  The site was started in 2012. PlantMeGreen.com ranked pretty low for years site active which hurt their overall rating. They have also been raising some of their prices.
They were also having a pretty good sale on some larger, 7-gallon container size plants when we checked on November 5th.  We saw prices as low ass $74.95 with $15 flat rate shipping. 
PlantMeGreen.com is a retail online nursery created by a very large and successful wholesale growing operation, Simpson Nurseries. 
Simpson Nurseries has been a plant supplier for, and fulfilled some of Nature Hills orders.  At least they did supply plants, we're not sure if they still work with Nature Hills. We saw ads for Nature Hills twice recently when looking up PlantMeGreen.com on Google.  Seems a bit vicious to be running ads on a suppliers search results. That makes us wonder if the two are still working together
Plant Me Green is apparently located close to another nursery on our rankings, Perfect Plants. So, we couldn't help making some direct price comparisons.  One example but there are others similarly priced. Little Gem Magnolia listed as 3 to 4 feet in a 3-gllon container feet was $69.95 on Plant Me Green. Their neighbor at MyPerfectPlants.com list a 2 to 3 foot Little Gem Magnolia for sale at $39.95.
PlantMeGreen.com also have some good deals on bare root trees, including a wide variety of bare root pecan trees. When we looked on September 30th, Plant Me Green was offering 15 different Pecan tree varieties. All sizes were potted, no bare root.
If you do find something bareroot you are interested in, make sure you review their bare root shipping schedule. It currently states; "Bare root orders only: Bare root trees have to be dormant in order to be shipped. We will begin shipping directly after they are harvested. If everything goes according to schedule, bare root shipping will begin the last week in January."  Not sure how that will work out for anyone who could still get freezing weather.  I would contact them before ordering bareroot if you need to delay shipping.
Plant Me Green seem to show pictures of the field plants, giving you some idea what you're buying. That's a huge plus.
Their selection for trees & shrubs seems to be increasing. They do carry some pretty large sizes.  We found a few 7 gallon container sizes. Besides evergreens, Plant Me Green also offer deciduous trees, fruit & nut trees and more. Even with the other selections, Plant Me Green has one of the smaller list of plants for sale online that we have seen but it has become a lot larger in the past year. They're worth checking out.  
Also keep in mind that Plant Me Green is located in the panhandle area of Florida. They can ship year round. When we checked on November 1st, Plant Me Green was charging $15 flat rate shipping on every order.  
Having started in 2012 also means Plant Me Green hasn't  collected a lot of product reviews. But they get huge credit for not shying away from blunt reviews. Plant Me Green Google reviews has a 4.4 star rating but that's with just 14 reviews.  Plant Me Green Google Reviews
Plant Me Green does offer a "100% Guarantee" with a "1 Year Warranty on All Potted Plants".  What does that mean?  "If your potted plant fails to survive the transplant process within one year from the date of purchase, we will issue a 100% store credit of the original purchase price to replace it. We will require a photo of the tree or shrub to confirm it is dead before issuing a credit to purchase the replacement plant. The 1-year warranty covers the cost of replacing the plant. Shipping prices will be determined by the shipping carrier. Shipping charges are the responsibility of the customer and must be paid prior to sending the replacement plant. "
The language is pretty similar to other online nurseries offering a 1 year warranty program. The biggest difference… this one is free! That's right, PlantMeGreen.com does not charge an extra percent of the plant cost to get the 1 year warranty. It automatically is provided with each plant purchase.  IMPORTANT!  This 'complimentary' warranty is for their potted plants. They also sell bareroot plants which has an optional 1 year extended warranty for an extra cost.
For sales of bare root plants, they offer a 50% store credit for the cost of the plant(s).  There are a few conditions.  They do offer cancellations for any order that hasn't shipped yet. Overall, their terms & warranty aren't the worse and not the best. 
Plant Me Green does offer a lot of resources, guides and plant information.  They also have You Tube videos under the pretty cool moniker; "Plant Me Green TV".
What were the red flags? 
They haven't been online too long, there's not a lot to pick on.  The only issue we have is the legalese for the Plant Me Green Terms of Service. There's 20 sections to it. TWENTY!!
Frequently Asked Questions
Where is Plant Me Green Nursery located?
They are located in the panhandle of Florida. Their address is: 2077 S Jefferson Hwy, Monticello, FL 32344
Does Plant Me Green only sell bare root?
No! While they do have a variety of bareroot material, especially pecan trees, Plant Me Green also sells container grown plants as large as 5-gallon.
Can I call in to ask questions or place an order?
Yes. Available Monday through Friday 9am to 5pm EST, you can call Plant Me green at 855-817-5268
Who is Simpson Nurseries?
Plant Me Green is owned & operated by Simpson Nurseries. They are a grower/propegator and wholesaler with over 1,100 acres of production.
Disclaimer
All the information on this website – www.BuyEvergreenShrubs.com – is published in good faith and for general information purpose only. Buy Evergreen Shrubs does not make any warranties about the completeness, reliability and accuracy of this information. Any action you take upon the information you find on this website (Buy Evergreen Shrubs), is strictly at your own risk. Buy Evergreen Shrubs will not be liable for any losses and/or damages in connection with the use of our website.