Updated April1, 2021
Garden Crossings Grade:  B+
Overall rating:

87
Website:  www.gardencrossings.com
Location: Zeeland, MI
Our bottom line:  Good people with good plants
Why do we list location? This is so you can know, in most cases, where the evergreen shrubs you buy are coming from. 
Breakdown of scores from each of the 10 factors we evaluate. You can read details on what each category means and how we score it here.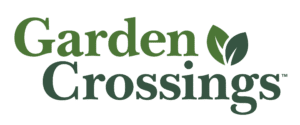 | | |
| --- | --- |
| Category | Rating |
| Years site active | 9 |
| Prices | 8.5 |
| Return policy | 10 |
| Reviews | 8.5 |
| Warranty/Guarantee | 10 |
| | |
| --- | --- |
| Selection | 9 |
| Range of sizes | 8.5 |
| Ship Times | 8.5 |
| Ship Costs | 8 |
| Usability | 9 |
| Red flags | -1 |
| TOTAL SCORE | 87 |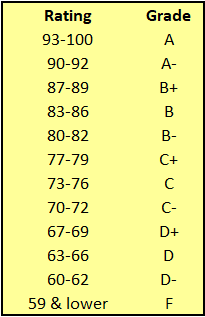 Garden Crossings Review
Garden Crossings comes in at an 87 rating which bumps them back into the #1 position. 
Shipping Will Start Back Soon
Garden Crossings is located in Michigan and they close down shipping for the winter.  They are selling plants for Spring delivery and introducing new arrivals for spring shipping almost daily!  Their retail garden center will open up April 9th for anyone near Zeeland, MI.
Garden Crossings rolled out a whole new look to their website in January of 2020.  This includes a new logo  The site looks good. It is so intuitive and much easier to get around on.  It's a cleaner, updated look that I think people of all ages will appreciate. There's just a few things I'd clean up but nothing that should stop you from buying from them.
It looks like they have added a LOT of filtering options to find plants. We had to expand one of the filter options but it still only needed 3 clicks to get to evergreen shrubs. As of April 1st, they had 51 evergreen shrubs listed. They also have 79 different filering options. It's a bit overwhelming.
They always seem to be on top of all the new plant introductions, especially plants from Proven Winners.  You can view them all here.
Garden Crossings has a focus more on perennials and annuals than evergreen trees & shrubs. In fact, they are one of our highest rated online nurseries for perennials and annuals. 
Garden Crossings is still offering free shipping on orders over $149 with Code GROW2021. There are places on both the cart & checkout pages to enter a coupon code. You can view free shipping promotions for all our top rated nurseries here.
One thing new they offer is quantity discounts.  I don't know about you but I rarely buy just 1 of any perennial or especially annuals.  You can get anywhere from 5% up to 20% off for certain minimum quantities of products.  That's a great feature.
Garden Crossings has a decent variety of container sizes for sale  Pot sizes we saw ranged from 1-quart to 1-gallon. 
With the new website Garden Crossings has revised their return policy.  They still offer refunds (pretty rare) but the language has been updated. You have to notify them of any issues within 24 hours of receipt; "If you have filed a claim with us within 24 hours as outlined above, we will be happy to issue you a refund for the purchase price of the plant within 30 days of receipt if your plant fails. No replacement plants or refunds will be issued after 30 days".
The language is not as good as it used to be but quite honestly, I can't blame them.  We've ordered from Garden Crossings. They send quality plant material. They have a solid reputation within the industry. But, they can't grow the plants for you as well. They have no control over your plants after you get them. As it should be, you take responsibility of caring for the plants once you get them.
With the huge selection Garden Crossings offers, we were wondering if they actually shipped everything themselves or sent some orders to other nurseries for fulfillment. We contacted Garden Crossings and they confirmed that they do, in fact, ship everything from their one location. So you don't need to worry if plants you order might come at different times from different locations.  And pretty much everything is grown & maintained on location. They told us; "We grow approximately 90% of our mail order annuals and perennials in house from starter plugs from wholesale nurseries. As we start to run out of our finished annuals we do pull stock from a local supplier to continue filling the demand."
Also, our interaction with them was awesome. It's obvious they really care about sending quality plants to you. There's a reason why they are firmly entrenched as one of our top ranked online nurseries.
Garden Crossings also has a retail garden center for local customers.  If you are in their area, you can order online and pick up at their retail garden center. They list on the website that it reopens on April 9th. In our current COVID-19 restrictions, we recommend you call them ahead of time to coordinate picking up any orders.
Garden Crossings Nursery reviews on Google has an respectable average of 4.5 out of 5 stars with 79 reviews as of April 1st.
Garden Crossings has been one of the drop shippers for Nature Hills, shipping some orders for them.  You can usually get a better price buying from Garden Crossings direct then for the same product on Nature Hills.
What were the red flags?  
For as long as the site has been active, there are not a lot of product reviews. Just seems odd.
Disclaimer
All the information on this website – www.BuyEvergreenShrubs.com – is published in good faith and for general information purpose only. Buy Evergreen Shrubs does not make any warranties about the completeness, reliability and accuracy of this information. Any action you take upon the information you find on this website (Buy Evergreen Shrubs), is strictly at your own risk. Buy Evergreen Shrubs will not be liable for any losses and/or damages in connection with the use of our website.