Updated February 1, 2021
Ty Ty Nursery Grade:  D
Overall rating: 66.5
Top 25 Rank: #22
Recommendation: Be careful
Website:  www.tytyga.com
Location: TyTy, GA
Why do we list location? This is so you can know, in most cases, where the evergreen shrubs you buy are coming from. 
Breakdown of scores from each of the 10 factors we evaluate. You can read details on what each category means and how we score it here.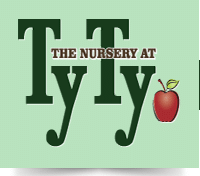 | | |
| --- | --- |
| Category | Rating |
| Years site Active | 9 |
| Prices | 8 |
| Return policy | 5 |
| Reviews | 7 |
| Warranty/Guarantee | 7 |
| Selection | 7 |
| Range of sizes | 6.5 |
| Ship Times | 7 |
| Ship Costs | 7 |
| Usability | 7 |
| Red flags | -4 |
| TOTAL SCORE | 66.5 |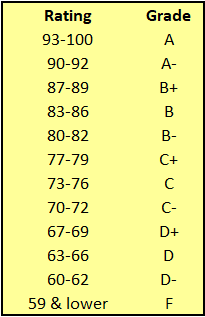 TyTy Nursery Review:
The overall grade did not change from last month. TyTy is one of our lowest rated online nurseries.  Also known as TyTy GA and TyTy Plant Nursery, their overall score is 66.5 giving them at a D grade.
It's difficult to really explain what TyTy is all about.  First of all, their name comes from the town they are based in, TyTy, GA.  But that is not the only name they have gone by. We've identified 32 other nursery names and websites they have done business under.  That alone is enough to raise major red flags. 
Some of their product pages are curious.  Some TyTy products pages feature pictures of women in bikini's or semi-suggestive postures. So odd. 
To their credit, the few times I have called TyTy, even in the busy spring season, someone always answers. It may sound like they are in the middle of a warehouse, but they answer.  I spoke to the owner briefly about 6 years ago. He seemed bright, energetic and young. 
TyTy Nursery claims they don't ship bare root plants.  They call if 'Eco-Wise' which they describe as removing all excess soil. Sounds to me like bare root. Technically they do sell some container grown plant material which they remove the soil from before shipping. Those plants would not technically be considered bare root. 
Removing the dirt gives TyTy a HUGE savings on ship costs. They eliminate the heaviest part. Their ship costs, however, are not reflective of their lighter weight. Their shipping charges are roughly 20% of their product cost.  That is a lot.
TyTy Nursery Google customer reviews are not the worst we have seen, although that's not really a compliment. As of February 1st, Google lists 1,078 customer reviews with an average star rating of 3.8.  They have 97 complaints on file, yet the BBB grades TyTy at a B.
They have been around for quite a while. If you want cheap trees & shrubs, you can find them at TyTyga.com.
What were the red flags?  
Ship costs are high considering they ship with no soil.
They are getting hammered on some review sites.
They have operated under a lot of different names.
Their terms of service & return policies are very long & confusing.
Disclaimer
All the information on this website – www.BuyEvergreenShrubs.com – is published in good faith and for general information purpose only. Buy Evergreen Shrubs does not make any warranties about the completeness, reliability and accuracy of this information. Any action you take upon the information you find on this website (Buy Evergreen Shrubs), is strictly at your own risk. Buy Evergreen Shrubs will not be liable for any losses and/or damages in connection with the use of our website.