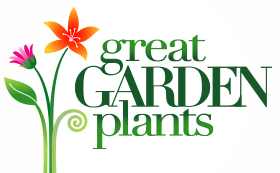 Updated November 3, 2020
Great Garden Plants Grade:  B+
Overall Rating: 86.5
Top 25 Rank:

#1
Website:  www.greatgardenplants.com
Location: Holland, MI
Why do we list location? This is so you can know, in most cases, where the evergreen shrubs you buy are coming from.
Breakdown of scores from each of the 11 factors we evaluate. You can read details on what each category means and how we score it here.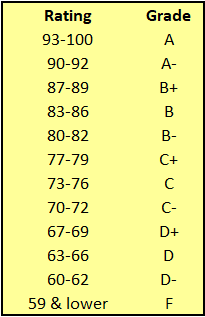 | | |
| --- | --- |
| Category | Rating |
| Years site Active | 9 |
| Prices | 9 |
| Return policy | 9.5 |
| Reviews | 8 |
| Warranty/Guarantee | 9 |
| Selection | 9 |
| Range of sizes | 9 |
| Ship Times | 8 |
| Ship Costs | 9 |
| Usability | 8 |
| Red flags | -1 |
| TOTAL SCORE | 86.5 |
Great Garden Plants Nursery Review
Great Garden Plants rating came with an 86.5; putting their grade at a B+.  Great Garden Plants is our #1 ranked online nursery for the 10th month in a row.
The woman who owned Great Garden Plants and her husband, have good reputations within the industry.  Having worked in the online plant nursery business for 10 years, you see a little bit of everything.  I've never met them, but they seem to genuinely care.
They both retired and sold their business in January, 2019 to Spring Meadow Nursery. Spring Meadow is also family operated and they also have a very good reputation within the industry. Spring Meadow is a grower/propagator. They do not sell retail.
Shipping Ends November 13th
Located in Michigan, I would definitely contact Great Garden Plants them before you order anything. They have a 'when will my order ship' page that lists November 13th as the last day they ship this year. 
GreatGardenPlants.com seems to have a larger focus on perennials and ground covers but they do have a decent selection of evergreen shrubs.  Evergreen trees & shrubs are listed together.  There have been some updates to the site over the past few months. It is obvious from the changes that the owners are really good plant people, maybe not the best at retail e-commerce.  That's not necessarily a bad thing!
The sizes available online at Great Garden Plants range from 3" pots to 1 gallon sizes.  Good range of sizes, just smaller then you can find on other sites.  And it's not very easy to find what the sizes are that are being sold. It's just not very intuitive. Their prices, however, are great!
Great Garden Plants launched a new & improved website just over 2 years ago.  It is a lot cleaner looking.  For me, it's a bit obvious they are plant geeks, not marketing geeks.  As a marketing nerd myself, I notice a number of small things that could be tweaked to make the site a better experience for the user and probably increase their sales.
Despite their #1 ranking, we're becoming a little concerned about a few things. We reached out them a few times via email the past few months but never heard back. There's also an increase in negative Google reviews. There's not a lot, 47 reviews total but just a 3.5 average rating is a little worrisome. You can view them here.
Their guarantee is similar to Garden Crossings. In other words, it is pretty good.  They have a '100% No Risk 30 Day Guarantee' that actually offers a refund, not a store credit.  There is one thing in the fine print; "A plant refund is based on the plant cost less discounts and shipping charges."
They also brag about their plants having larger root systems.  "We ship jumbo size plants with hefty root systems that outperform smaller plants obtained from other mail order nurseries."
Overall, quality people running a good site.
What were the red flags? 
We deducted 1 point because there is an alert listed on their Better Business Profile that Great Garden Plants is out of business. You can view it here.
ALERTS FOR THIS BUSINESS
Out of Business: According to information in BBB files, this company is no longer in business. It seems that this is a logistic slip up but needs to be rectified. It's been 5 months now since the BBB first reported this.

Where is Great Garden Plants located?
Great Garden Plants is in Grand Haven Michigan. Their street address is 12601 120th Ave, Grand Haven, MI 49417
Can you place an order over the phone?
Yes. Great Garden Plants will take orders over the phone if you call 877-447-4769
Is Great Garden Plants open to the public?
No. All orders are shipped to the customer.
Disclaimer
All the information on this website – www.BuyEvergreenShrubs.com – is published in good faith and for general information purpose only. Buy Evergreen Shrubs does not make any warranties about the completeness, reliability and accuracy of this information. Any action you take upon the information you find on this website (Buy Evergreen Shrubs), is strictly at your own risk. Buy Evergreen Shrubs will not be liable for any losses and/or damages in connection with the use of our website.