Updated April 1, 2021
Garden Goods Direct Grade:
C

Overall rating:

76
Top 26 Rank:

#15
Website:  www.gardengoodsdirect.com
Location: Bowie, MD
Why do we list location? This is so you can know, in most cases, where the evergreen shrubs you buy are coming from.
You can read details on what each category means and how we score it here.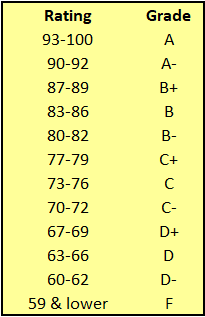 | | |
| --- | --- |
| Category | Rating |
| Years site Active | 8 |
| Prices | 7.5 |
| Return policy | 8 |
| Reviews | 7 |
| Warranty/Guarantee | 7 |
| Selection | 10 |
| Range of sizes | 8 |
| Ship Times | 8 |
| Ship Costs | 9 |
| Usability | 7.5 |
| Red flags | -4 |
| TOTAL SCORE | 76 |
Garden Goods Direct Review
The Overall rating for Garden Goods Direct came in at 76, with their grade a C. A lot of the same issues we've brought up before still exist. What's worse is they keep making the same mistakes. It's almost like they can't get out of their own way.
Here's a perfect example. When we looked at the site recently they had a banner with a coupon code for an extra 5% up on top of the site. Then there's a free shipping offer promoted on the upper right of the site for orders over $125. Then a coupon window pops up offering 10% off your order if you give them your email address. Then (keeping up?) there's a banner scrolling on the home page offering up to 30% off. 
So now we have up to 30% off certain products, plus a 5% coupon code, plus a 10% coupon, plus free shipping. Already our heads were swimming with so many numbers.
But wait, there's more!
If that's not bad enough, the products they claim were on sale were NOT all discounted the right amount! 
There's so many discounts, sales, codes, numbers. It's like going into one of the old K-marts and having everything flashing a blue light special.
They have made some revisions to their cart page.  Just a few things to be aware of. They offer the popular extended 1 year warranty. It looks like the price they charge ranges in $5 increments. Buy a $23 shrub, pay $5. A $70 sub-total puts the 1 year warranty at $10. They're charging a lot more then many of their peers. It's not worth it in our opinion.
And you need to know their terms; "To claim your warranty, we require a photo of the plant and its surroundings to verify that the plant condition has met our warranty terms". And if they approve your claim, you don't get your money back, just a store credit, excluding shipping.
Also be careful with any of their recommended add on products. A quick Google search and you can find most of them elsewhere for up to 50% less.
They're charging $16.95 for a 4lb bag of Epsoma Bio-tone Plus Starter Food.

A 30 second search on Google and we found a popular online hardware store had the same 4 lb bag for sale at $5.99!

Their checkout page has been cleaned up. Looks like they listened to someone who knew what they were talking about to remove some distractions. There is, however, some verbiage you need to be aware of. There's a question mark nest to 'shipping' on the checkout page that pops open a window with a very long Shipping Policy.

The very last paragraph is some pretty fancy legalese. An when we say fancy, we mean it is good for them, not necessarily for you.
Note: All purchases completed on www.gardengoodsdirect.com are done so in accordance with the shipping contract. This means that the risk of losing an item and property rights associated with the item are transferred to you (the purchaser) when we remit the item to the carrier.
Garden Goods Direct has also raised their prices. We ordered 3 Camellia's from them in November, 2019. You can view unboxing pictures here. One of our biggest reason for ordering were their prices. They were less then most other reputable online nurseries. We just checked periodically through January, 2021 and the same Camellia's we ordered a year ago have gone up in price ranging from 17% to 25%.
That's not to say you still can't find some deals. We found a 3-gallon container size ornamental grass for just $34.95. That's a pretty good deal.
Garden Goods Direct debuted a re-designed site spring of 2019.  They took a pretty big hit in traffic from the popular search engines, like Google.  It appears that although some of the traffic has returned, you may still have some difficulty finding them when searching for some of their most popular evergreen trees & shrubs.
It's obvious they are still tweaking and making improvements. Some are very cool and useful.  Others, in our opinion, not so much. I'm sure they're working hard to improve the site, it's just painfully obvious they probably know plants well, not so much with websites and online marketing. Or worse, they think they do know how to market an online nursery.
Garden Goods Direct is also known as Woodie's Garden Goods but we always wondered; Is there really a Woodie? Yes, there really is a Woodie and we had a chance to meet him! Very nice guy and very knowledgeable about all things plant related.
Garden Goods Direct has posted a couple of videos with Woodie hosting.  Here's one.  The quality of the evergreens in this video are impressive.  https://www.youtube.com/watch?v=cP0pg0btfv0&feature=youtu.be
Between talking to Woodie and the quality of the  plants ordered it has us convinced us that they emphasize sending quality plants.
There were a couple of things that made us a bit nervous. Garden Goods Direct pricing when we ordered last year was one of the primary reasons we were willing to place our first order. Of course, if I were them, I would try to charge a bit more.  There are still deals to be found relative to their competitors.
The extended plant guarantee and over-priced add on recommendations are some of the reasons it's hard for us to fully endorse them.
Garden Goods Direct Reviews
There is a discrepancy with the number of reviews and the average rating for them. They have ads running on Google that says they have a 4.2 rating with 2,590 reviews.  Google, however, shows only 260 reviews with a 4.2 rating. You can read the Google customer reviews here.  Where did the extra 2,000+ reviews come from?

There's also not a lot of product reviews. At least not that we could find. That seems unusual for a site that has been around as long as they have.  That's a plus. Houzz customers of Garden Goods don't seem as pleased with a 1.6 average star rating. You can view the Houzz reviews here. It's also strange but they seem to have pulled their stores off of Etsy, Houzz and Amazon. 
Garden Goods Direct Complaints at the BBB
Woodies Garden Goods Direct has 43 complaints with the Better Business Bureau. They're not pretty. You can view the Garden Goods Direct BBB complaints here.
We're not trying to scare you away. Let's put it this way, we would order from them again, depending on what the plant specifically was.
It appears they're associated with Patuxent Garden Center. We came to this brilliant deduction because they share the same address. Well, that and we also visited Garden Goods and saw that they shared space & ownership.   
All in the family!
The Tree Center is owned & operated by the nephew of the owners of Garden Goods Direct. To say there is some animosity from the Garden Goods Direct ownership would be an understatement.
Woodie's Garden Goods has an impressive number of evergreen trees & shrubs. Mostly 1 and 3 gallon sizes.  They also offer a wide selection of deciduous trees & shrubs, perennials and even house plants.
Our bottom line is that they are plant people, not online marketing people.  That's not a totally bad thing! They have quality plants, I would order from them on the phone & avoid the gimmicky traps on their website that could cost your extra.
What were the red flags?  We deducted three points for the following reasons.
Their guarantee and return policies are very similar to Nature Hills.  That's not a good thing. You will get a 50% store credit if something you bought from them dies.  They do cover that for a full year where others charge for a full 1 year guarantee. They also charge a 10% ($10 minimum) if you cancel an order before it ships.  Fulfilling orders for live plants is not easy.  It's not like a robot pulling a product off a shelf in a warehouse somewhere. Having worked in the business, and actually spending time in fields pulling trees & shrubs for orders, I can vouch that it is labor intensive.
Conflicting number of reviews online between their Google ads and Google itself. Very few product reviews as well.
Their domain authority dropped 9 points in spring of 2019.  Not a huge concern other than they dropped more than any other online nursery we review and haven't recovered from the drop. In fact, it went down another point in December, 2019.
Charging extra for 'shipping protection', in our opinion, is a gimmick. It's a big red flag that they believe this is a good idea.
Frequently Asked Questions
Where is Garden Goods Direct Located?
Garden Goods Direct, also known as Woodie's Garden Goods is located in Bowie, MD at 2410 N. Crain Highway.
Is there really a Woodie at Woodie's Garden Goods Direct?
Yes, there really is a Woodie! It's not his real first name but a nickname he has had since childhood.
Does Garden Goods Direct offer a guarantee?
If your plant perishes within the first 30 days you need to submit an email to their customer service department that includes pictures. They will review and offer a store credit to reorder the plant if approved.
Does Garden Goods Direct have free shipping?
They are currently offering free shipping on orders over $99 excluding orders shipping into California or any 'oversized' orders. Garden Goods Direct also has a coupon offering 10% off all products. The coupon code is CART10.
Can you pick up orders at Garden Goods Direct?
Yes. There is a retail store called Patuxent Nursery at the same location. They share the same office space, fields, plants and fulfillment facilities.
Disclaimer
All the information on this website – www.BuyEvergreenShrubs.com – is published in good faith and for general information purpose only. Buy Evergreen Shrubs does not make any warranties about the completeness, reliability and accuracy of this information. Any action you take upon the information you find on this website (Buy Evergreen Shrubs), is strictly at your own risk. Buy Evergreen Shrubs will not be liable for any losses and/or damages in connection with the use of our website.