Updated November 5, 2021
Plants by Mail Grade:
B-
Overall rating:

79.5
Top 25 Rank:

#7
Recommendation: Buy. They apparently send good plants at good prices. 
Website: https://plantsbymail.com
Location: Loxley, AL
Why do we list location? This is so you can know, in most cases, where the evergreen shrubs you buy are coming from. 
Breakdown of scores from each of the 10 factors we evaluate. You can read details on what each category means and how we score it here.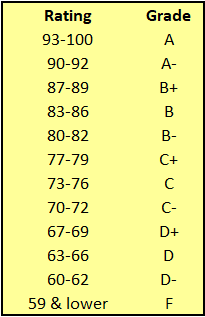 | | |
| --- | --- |
| Category | Rating |
| Years site Active | 9.5 |
| Prices | 9 |
| Return policy | 7.5 |
| Reviews | 7.5 |
| Warranty/Guarantee | 8 |
| Selection | 6 |
| Range of sizes | 7 |
| Ship Times | 9 |
| Ship Costs | 8 |
| Usability | 7 |
| Red flags | -1 |
| TOTAL SCORE | 79.5 |
Plants by Mail Nursery Review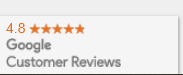 Plants by Mail was our biggest mover this month coming in at a 79.5 with a B- grade. That's 2 points higher than last month. The primary reason for the increase was due to the increase in what is in stock.
We have ordered from them & recently traded a few emails with someone there. They obviously care about sending good quality plants.
Google Reviews kind of confirms our opinion. While they don't have a lot compared to some other online nurseries PlantsbyMail.com has 457 Google Reviews with a 4.8 average rating.
Plants by Mail is obviously spending some time to improve their website and it shows. It's got a lot more features. The only major issue is they seem to be out of stock on a lot of items. But, there are a lot more plants in-stock than there were a year ago this time. They seem to be making a concerted effort to improving the retail website.
Their prices are awesome. In fact, some of the lowest we have seen from major online plant nurseries. On top of that, they offer free shipping on order over $99. In our post-COVID world we live in, shipping and fulfillment costs have gone through the roof. I'm pretty amazed they can offer plants so inexpensively.
And, they send quality plants! We placed an order for a #3 container for the evergreen shrub Variegated Pittosporum, also known as a Mock Orange.  Our total cost, including shipping, was just $35.97. You can view unboxing pictures and our Plants By Mail Review here.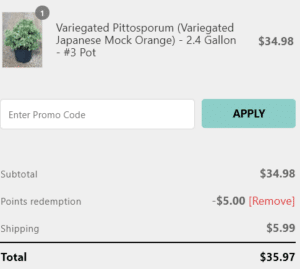 Just from their prices alone, PlantsByMail.com is worth trying out. Having said that, Plants by Mail is still a bit of an enigma to us. Just my opinion but they are missing out on a huge sales opportunity. They are owned by one of the largest wholesale growers in the country. A very well respected company within the industry. It's obvious that they just haven't focused much on their retail website. We always seem to find something that makes us hesitate giving a full endorsement. For example, we never got an order confirmation email from the order we just placed. That's just odd!
When we checked on November 5th they still had a lot of products out of stock. There were only 22 trees in stock. That's not just evergreens, but all trees. There did seem to be a lot of shrubs in stock. They have in and out-of-stock plants intertwined on their pages. That makes it a bit cumbersome to find what they actually have in-stock for sale.
We decided to start including them early in 2020 because they were making a stronger push to build traffic. They started running some ads on Google.  The ads were very generic, but they're at least trying.  
Their site boasts being online since 2003.  Maybe the look & design of the site is intentional but it is definitely 'old fashioned'.  For having been around that long their domain authority, or how Google considers their authority relative to others in the same niche, was tied for the lowest.  That's a red flag and kind of confirms that they just haven't put a lot of attention to the site until recently.
We also couldn't find many Plants by Mail product reviews.  We looked on September 30th and there were a total of 32 product reviews on the trees they had in stock. That's not a lot.
Although we saw a lot of out of stock plants, they do carry many of the popular evergreen trees & shrubs.  We saw sizes ranging from 1 quart to 3 gallon containers. 
As we mentioned above, Plants by Mail prices are pretty attractive. We saw 3 gallon holly shrubs for as low as $37.98. You'll pay upwards of $79.95 at other popular online nurseries.  Just to give you a comparison, in spring, 2021 Nature Hills was charging $47.95 for a much smaller #1 Wintergreen Boxwood plus shipping. 
Plants by Mail offers free shipping on orders over $99. There's no apparent end date. No phony countdowns you will see on a lot of other online nurseries, and no coupon code to enter.  You can view all our top rated nurseries that offer free or flat rate shipping here. We update the list every Tuesday and Friday.
Orders below $99 are a different story. We couldn't find any shipping rates anywhere but just from testing various order sub-totals below $99 and it appears they charge roughly 30% of your product total for shipping.
Plants by Mail is related to a wholesale nursery, Flowerwood located in Loxley, AL.  Flowerwood is very well known within the plant nursery world as a first class operation.
Plants by Mail Guarantee is Good
Plants by Mail's guarantee and return policy is also unique. It's one of the most logical & reasonable we have ever seen. You can read it here (it's pretty short) https://plantsbymail.com/guarantee/.  Essentially, let them know within 30 days if something didn't show up healthy.  They will replace or refund your cost. They also ask you contact them if there are concerns after delivery but don't require a replacement. They will note your order and extend the guarantee. Considering almost everyone else wants to charge an extra 10% (or more – looking at you The Tree Center) for an extended 'warranty', it is very refreshing to find someone treat customers this way. 
As someone who has worked with 4 of the largest online nurseries for 10+ years, I also like how they put some responsibility on you after you take delivery.  We're talking about a live product. They cannot control weather, watering, planting, etc. after you take delivery.  Plants by Mail wording is pretty simple.  In this day of Amazon free shipping and returns, it's nice to see someone ask for common sense.  Here's what they say; "The customer takes full responsibility for providing care to the plants once in your possession. Customer agrees to open the box and take care of the plants received immediately. Failure of live, healthy plants to thrive is the responsibility of the customer after 30 days. However, please do feel free to contact us for planting and care assistance if you need additional guidance."
PBM Points Program
Plants by Mail also offers a PBM points program. Sign up for an account and automatically receive enough PBM points to get $5 off your next order. That convinced us to register for an account, something we usually resist.  You can read more about the PBM program here: https://plantsbymail.com/pbm-points/
We actually just used our $5 credit on the order we placed. So, we got a #3 evergreen shrub, including shipping and we paid a total of  $35.97
Overall, there are some concerns but not enough to keep us from ordering from them. And, if they are associated with Flowerwood Nursery, they have some pretty impressive people behind them.
What were the red flags?  
Plants by Mail is tied for the lowest Domain Authority with an online nursery that was just started  3 years ago.  It could just be that the site never received much attention until recently but it is a red flag.
Frequently Asked Questions
Where is Plants By Mail located?
PlantsByMail.com is located at 8001 N Magnolia S Loxley, Alabama 36551
Does PlantsByMail.com guarantee their plants?
PlantsByMail.com states; We guarantee delivery of only live, healthy plants to your doorstep. If the plant you receive is not an alive and healthy specimen, please take a photo immediately, and email it to info@plantsbymail.com. Plants reported in 30 days to not be healthy, alive, or in otherwise good condition, will be replaced or refunded.
How soon do orders ship?
Orders typically ship the next day. According to their website; The majority of orders will be shipped the following business day, with the exception of orders placed on Thursday during times of extreme weather (hot or cold) that may be held over the weekend. Orders may be delayed by unpredictable weather conditions.
Disclaimer
All the information on this website – www.BuyEvergreenShrubs.com – is published in good faith and for general information purpose only. Buy Evergreen Shrubs does not make any warranties about the completeness, reliability and accuracy of this information. Any action you take upon the information you find on this website (Buy Evergreen Shrubs), is strictly at your own risk. Buy Evergreen Shrubs will not be liable for any losses and/or damages in connection with the use of our website.