Updated April 5, 2021
Wayside Gardens Grade: C
Overall rating:

75
Website:  www.waysidegardens.com
Location: Hodges, SC

| | |
| --- | --- |
| Category | Rating |
| Years site Active | 9.5 |
| Prices | 8 |
| Return policy | 7.5 |
| Reviews | 7 |
| Warranty/Guarantee | 8 |
| Selection | 6 |
| Range of sizes | 7 |
| Ship Times | 8 |
| Ship Costs | 7 |
| Usability | 8 |
| Red flags | -1 |
| TOTAL SCORE | 75 |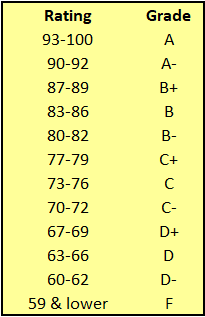 Wayside Gardens Review
WaysideGardens.com rating is 75 which puts their grade at a C. 
Wayside Gardens has been online since 1997. It is owned by J&P Park Acquisition, Inc. which also owns Jackson & Perkins and Park Seed. They boast a pretty large selection of perennials, roses, trees, shrubs, bulbs, garden center items and outdoor decor.  Wayside Gardens doesn't have many evergreen shrubs in stock relative to other nurseries online.  We counted 25 evergreen shrubs and 6 evergreen trees for sale when we checked on April 1st.
Wayside Gardens uses a third party service for product reviews and don't seem to be hiding any negative ones, unlike other online nurseries. They have a 3.0 score out of 5 with a total of 748 reviews.  There seem to be a majority of negative complaints recently. The Majority of the poor ratings were focused on customer service & ship times. We only found 30 Google reviews for Wayside Gardens with an average star rating of 2.7.  It seems like every month their average grade gets lower. You can read Google reviews for Wayside Gardens here.
Having worked in the online nursery business for almost 10 years, I have a stronger appreciation for the amount of work that goes into picking plants from a field, prepping, packing & getting orders shipped. It's not like picking something off a warehouse shelf. And getting seasonal customer service help that can understand everything is a challenge.  I'm not trying to make excuses, I just think many people have some unrealistic expectations.
Wayside Gardens guarantee does not offer your money back but you have to somehow prove your plant(s) received the recommended care; "If your plant has received our recommended care and doesn't perform to your satisfaction, notify us and we will replace it free of charge or provide the cost of the product as credit toward a future purchase".
Terms and conditions for Wayside were definitely written by an attorney. Lots of sentences in ALL CAPS.  Nothing too scary but we did notice a section that says you have an opportunity for a refund where the guarantee does not mention that.  Seems to be a discrepancy? YOUR SOLE AND EXCLUSIVE REMEDIES FOR ANY LOSS OR DAMAGES SHALL BE, AT YOUR OPTION, REFUND OF THE PURCHASE PRICE OF THE GOODS SOLD OR REPLACEMENT IN KIND AND QUANTITY.
What were the red flags?  
Wayside Gardens & their sister sites have a pretty good reputation within the industry. We deducted 1 point for having so many recent low score reviews. 
Disclaimer
All the information on this website – www.BuyEvergreenShrubs.com – is published in good faith and for general information purpose only. Buy Evergreen Shrubs does not make any warranties about the completeness, reliability and accuracy of this information. Any action you take upon the information you find on this website (Buy Evergreen Shrubs), is strictly at your own risk. Buy Evergreen Shrubs will not be liable for any losses and/or damages in connection with the use of our website.