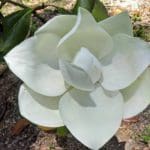 Magnolia Trees For Sale Online
Magnolia trees have been popular for a long time. They have a wonderful scent with blooms that range in color from white, pink, purple, red & yellow. Their leaves are a distinctive glossy green.
Some, like the Southern Magnolia can be used as a stately shade tree. Others are more compact and ornamental.
Most Popular Magnolia Trees
Click on any product to view the lowest prices from top rated online nurseries. Prices are updated daily.
Frequently Asked Questions
How big do Magnolia trees get?
Depending on the variety, magnolia tree heights can vary from 8 to 70 feet tall.
When is the best time to prune a Magnolia tree?
The key is waiting until flowering is completed. Spring bloomers csan be pruned in late spring. Summer blooming magnolia trees should be pruned in late summer or early fall.
When do Magnolia trees bloom?
Japanese Magnolia trees such as Ann and Jane varieties bloom in spring. Southern magnolia varieties bloom throughout summer.
When is the best time to plant Magnolia trees?
The best times are spring and then again in the fall.