What is a Grow Zone?
Hardiness zones, also known as 'grow zones' were created as a guideline for you to compare your climate with the ideal climate any particular plant (evergreen shrub) has.  Most online plant nurseries will provide a range of grow zones each of their plants is best suited for.  According the the USDA; The 2012 USDA Plant Hardiness Zone Map is the standard by which gardeners and growers can determine which plants are most likely to thrive at a location. The map is based on the average annual minimum winter temperature, divided into 10-degree F zones.
There are a lot of variables to also consider.  Sun exposure, amount of rain, even what time of the day it gets sun need to be factored in.  Keep in mind it's a guide.  Put it this way... Portland Oregon has the same grow zone as areas just east of Tuscon Arizona.  I kind of doubt both areas would be looking at the same landscape plants.
USDA Plant Hardiness Zone Map
The USDA Agricultural Research Service, in conjunction with Oregon State University's PRISM Climate Group provide the USDA Hardiness Zone Map.  The latest release was 2012. It divides the lower 48 contiguous United States into geographic climate zones.  The lower the number, the colder the climate.
USDA  interactive plant hardiness zone map. The interactive grow zone map allows you to enter your zip code to get your hardiness zone.  We have also listed links below where you can view each states Plant Hardiness Zone Map.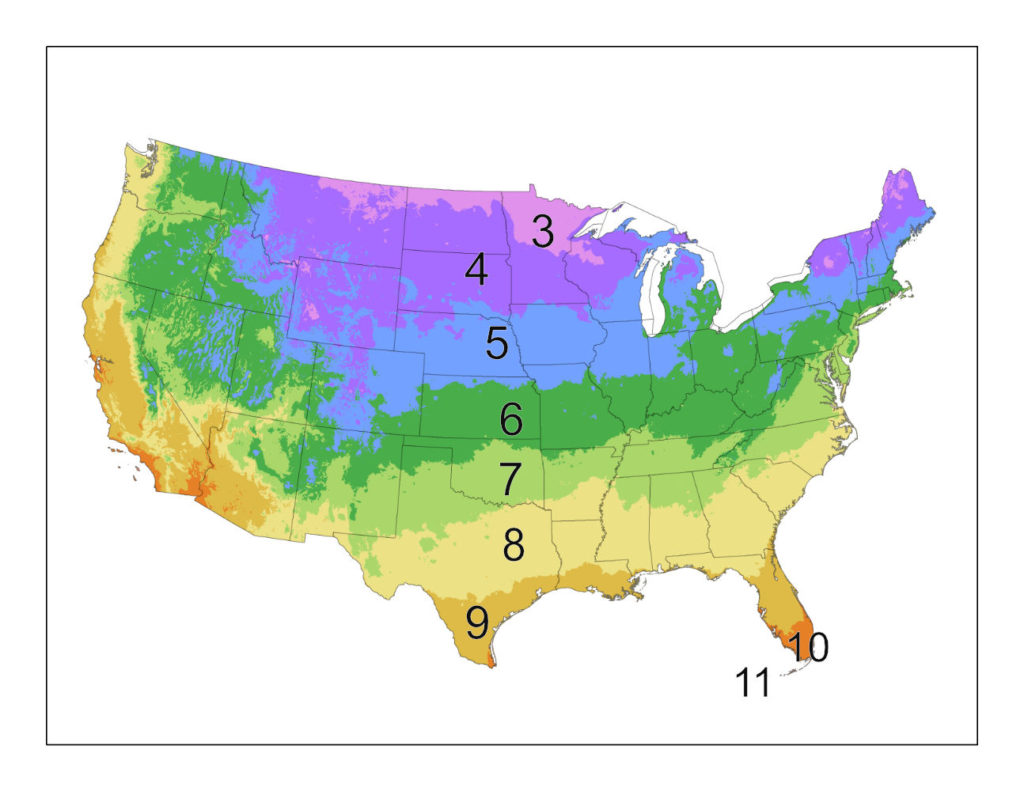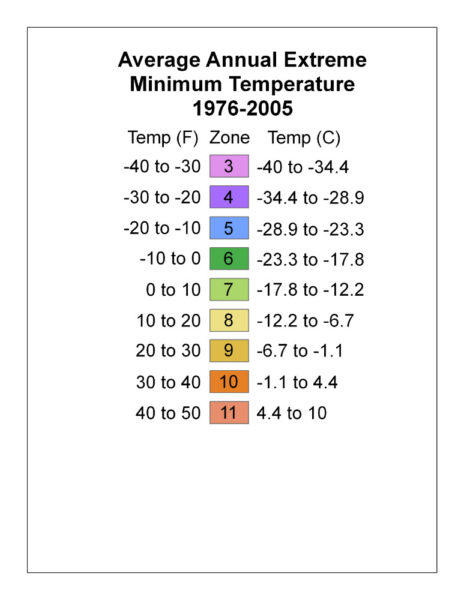 Hardiness Zone State Maps