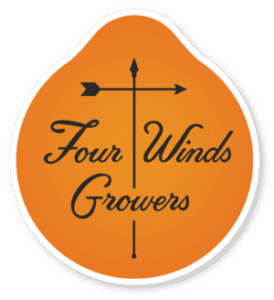 Updated November 3, 2020
Four Winds Growers Grade:  B-
Overall rating: 82.5
Website:  www.fourwindsgrowers.com
Location: Winters, CA
Why do we list location? This is so you can know, in most cases, where the evergreen shrubs you buy are coming from.
Breakdown of scores from each of the 11 factors we evaluate. You can read details on what each category means and how we score it here.
| | |
| --- | --- |
| Category | Rating |
| Years site Active | 8 |
| Prices | 9.5 |
| Return policy | 7.5 |
| Reviews | 8.5 |
| Warranty/Guaranty | 9 |
| Selection | 9 |
| Range of sizes | 7 |
| Ship Times | 8.5 |
| Ship Costs | 9 |
| Usability | 7.5 |
| Red flags | -1 |
| TOTAL SCORE | 82.5 |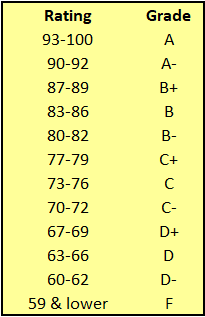 Four Winds Growers Review
Four Winds Growers overall rating came in at 82.5 with a B- grade. They consistently stay in the top tier of our nursery rankings for the 11th month in a row. We have ordered from them 3 times and have always been impressed with the plants they send.
Shipping Policy and COVID-19
Four Winds, based in California, has updated their shipping policies & procedures. You can read more here: https://www.fourwindsgrowers.com/pages/shipping-information
In our opinion, Four Winds Growers nursery is the place to go online to buy a wide variety of dwarf and semi-dwarf citrus trees.  They have also expanded the selection of other fruit trees they offer.  Apple, cherry, pear, plum & peach fruit trees to name a few. When we checked on September 14th, they listed over 135 fruit trees for sale including 60+ citrus varieties for sale online.
We recently placed an order for a 3 to 4 foot Improved Meyer Lemon tree. It was $10 less then one of their competitors, fast-growing-trees.com for trees listed at the same height. But, the tree we received from Four Winds Growers was SO much better. View unboxing pictures and our complete review here.
Four Winds Growers is just that, a grower.  They do residential shipping of orders for Nature Hills, Jackson & Perkins and a few other online stores. We included them because they sell most of the trees they grow direct to consumers. Dwarf citrus is can be a very cool container plant that can be brought indoors in colder climates.
They have been making improvements to their website the past few months, which are really needed.  When we checked on January 31st, Four Winds Growers boasted 75 citrus tree varieties for sale and 26 other selections including olive trees, fruit trees, avocado trees and a few fruit vines & shrubs.
One thing we think is very cool is the how they list the sizes for their non-citrus fruit trees.  They go by the caliper of the trunk.  Caliper refers to the diameter of the trees trunk. Generally, the larger the caliper, the larger the tree. There are very specific national standards for measuring the caliper.  It's not something you find a lot on retail nursery websites.
There aren't a lot of Four Winds Growers Google reviews but they do have a 4.5 out of 5 star average rating.  At least with their Google reviews, they reply promptly for both positive & negative comments. That's a good sign that their customer service may be as responsive as well.
We could not find any return or warranty information but Four Winds Growers does list their terms of service on their Shipping Information page. The terms of service is one of the shortest we've seen for online nurseries.  They do charge a 10% restocking fee if you cancel after the order has already been in the process of being shipped.  10% is the lowest we've seen for those that do charge restocking fees.
We bought a dwarf Meyer Lemon from Four Winds Growers a few years ago.  We bring it indoors & put it near a window that gets sun in the winter.  It is doing great! You can view pictures of us unboxing a Meyer Lemon tree delivered by Four Winds in our photo gallery.
Their prices are better than if you go to one of the online nurseries they ship orders for.  For example, a 4"x 9″ potted, 12 to 18 inch Meyer Lemon is  $29.  https://www.fourwindsgrowers.com/products/improved-meyer-lemon The same tree at Nature Hill (checked 4/15/20) is $68.95, more than twice as much… for the same tree!
Four Winds is a great source for citrus variety information. Instructional videos, helpful links, growing tips and more.  Another plus is they accept Google Pay and Pay Pal.
In our opinion, Four Winds Growers is the best place online to buy a wide variety of citrus trees.
What were the red flags?  
Their terms of service is hard to locate and we couldn't find any information regarding product guaranty's or warranty's.
Where is the best place to buy citrus trees online?
Four Winds Growers has one of the largest selections and very good prices.
Can citrus trees grow indoors?
In colder climates, it is okay to bring your citrus tree indoors. Just keep it near a sunny window.
Disclaimer
All the information on this website – www.BuyEvergreenShrubs.com – is published in good faith and for general information purpose only. Buy Evergreen Shrubs does not make any warranties about the completeness, reliability and accuracy of this information. Any action you take upon the information you find on this website (Buy Evergreen Shrubs), is strictly at your own risk. Buy Evergreen Shrubs will not be liable for any losses and/or damages in connection with the use of our website.