Updated January 15, 2021
My Perfect Plants Nursery Grade: 

B-
Overall rating:

81
Top 25 rank:

#5
Website:  https://myperfectplants.com
Location: Monticello, FL
Why do we list location? This is so you can know, in most cases, where the plants you buy are coming from.
Breakdown of scores from each of the 10 factors we evaluate. You can read details on what each category means and how we score it here.
| | |
| --- | --- |
| Category | Rating |
| Years site Active | 6.5 |
| Prices | 9 |
| Return policy | 7.5 |
| Reviews | 8 |
| Warranty/Guaranty | 8 |
| Selection | 8 |
| Range of sizes | 9 |
| Ship Times | 8.5 |
| Ship Costs | 7.5 |
| Usability | 9 |
| Red flags | 0 |
| TOTAL SCORE | 81 |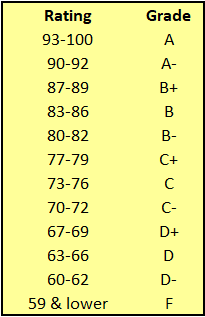 My Perfect Plants Nursery Review
Perfect Plants Nursery rating came in at an 81 this month & their grade remained a B-.  This lands them in our top 5 nurseries!
Based in the panhandle of Florida, My Perfect Plants started in 1980 as a family run wholesale grower serving as a plant supplier to retail garden centers throughout the southeast. Fast forward to 2015 and the company started their retail website, offering their plants to consumers nationwide (excluding Alaska, Hawaii, Arizona & California).
Unboxing 3 Blueberry Bushes Ordered From Perfect Plants
We placed our first order from MyPerfectPlants.com a few months ago. We were impressed with the quality of the plants. You can view pictures of the unboxing and our complete review here.
41 Years in Business
2021 marks their 41st anniversary and the reigns have been handed to the next generation in the family. You don't survive & thrive in the wholesale growing business for 40+ years unless you are selling quality plant material and know what you're doing.
My Perfect Plants has grown to almost 50 acres in production and built their success by growing, selling and shipping high quality landscape plants at reasonable prices.
With the expansion of the website, they are now making a push to allow consumers across the country to buy direct from their growing fields.
The website is easy to navigate. Most things are pretty intuitive. There's also a lot of useful information including planting and care for the various plants.
When we checked in late December, MyPerfectPlants.com had 163 plants in stock. A mix of evergreen & deciduous trees & shrubs with a few perennials and houseplants as well.
We also absolutely love their product pictures. It's gives you a real good idea what you are buying. They must have spent a lot of time and money to get all those pictures compiled.
Prices Are Very Attractive
Most sizes we saw were 1 and 3-gallon containers. The prices were more than fair. We saw some 1-gallon shrubs for a low as $13.99.
My Perfect Plants shipping costs were a little on the high end, but they recently dropped them. The chart below is from July 1. I can't imagine it is cheap to ship  mature plants from Florida all over the country.

They do emphasize the quality and care of their packaging systems.
There seem to be a fair number of product reviews and they seem genuine. A lot of compliments on the quality surpassing expectations.
I know My Perfect Plants has just started emphasizing the website about a year ago but it has been around since 2015. That makes it a bit perplexing why there are only 16 My Perfect Plants Google Reviews. On the positive side, they have a perfect 5.0 rating. You can view their Google reviews here.
Plant Warranty & Returns Policies
Plant warranty language is pretty basic. Not the best we have seen but not the worst either. Basically, notify them within 5 days of receipt if there are issues with the plants. If any of them die within 45 days they will offer you a 100% store credit. If you do not notify them within 5 days but tell them within 45 days of plants not making it and they will offer a 50% store credit.
As with most other online nurseries, My Perfect Plants is offering the extended, 1-year warranty for an added cost. For an extra 10% of the plant cost, you will receive an extended warranty for up to 1 year. If your plant dies, you will get a 100% store credit. All credits exclude ship costs. You can read more here.
When dealing with any live product, returns are tough. My Perfect Plants does have a return policy you can view here.  Basically, they need to authorize a return and will charge a 25% re-stocking fee providing the plant(s) are returned in live condition.
What were the red flags?  
At this time, we couldn't think of any glaring issues to point out!
Frequently Asked Questions
Where is Perfect Plants Nursery located?
Perfect Plants Nursery is located at 262 Willie Rd, Monticello, FL 32344.
Is Perfect Plants and My Perfect Plants the same place?
Yes. Perfect Plants is the name of the nursery. Their website is www.myperfectplants.com.
Can your order plants over the phone?
Yes. You can place an order during normal weekday business hours by calling them at 850-773-7987.
Does Perfect Plants ship nationwide?
Perfect Plants Nursery ships within the contiguous United States excluding California and Arizona.
Disclaimer
All the information on this website – www.BuyEvergreenShrubs.com – is published in good faith and for general information purpose only. Buy Evergreen Shrubs does not make any warranties about the completeness, reliability and accuracy of this information. Any action you take upon the information you find on this website (Buy Evergreen Shrubs), is strictly at your own risk. Buy Evergreen Shrubs will not be liable for any losses and/or damages in connection with the use of our website.