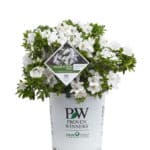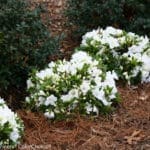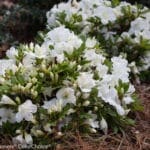 Free Ship $125+

Free Ship $129+

Bloom-A-Thon® White Azalea prices from top rated online plant nurseries. Prices are updated daily. Clicking on a 'Shop Now' button will open a new tab to the website listed.
Description
A Proven Winners® Color Choice selection, Bloom-a-thon® White is a compact, dwarf azalea. As a smaller Azalea they do work well in containers. Just make sure there are drainage holes.  Azaleas like well drained soil. As a smaller azalea, Bloom-a-thon White Azaleas don't take up as much space so they work well along a walkway, driveway or as a border. Red is a great contrast to the white, consider planting the two colors in mass to create a colorful focal point in your landscape.
Bloom-a-thon Azaleas will flower continuously from spring until the first hard frost in fall. This Bloom-A-Thon Rhododendron is considered semi-evergreen. In other words, they will keep the leaves at the ends of their branches but lose nearly all of their inner foliage for winter.
| | |
| --- | --- |
| Botanical Name: | Rhododendron BLOOM-A-THON 'RLH13P3' |
| Average Height: | 2 – 3 feet |
| Average Width: | 2 – 3 feet |
| Soil Type: | Widely Adaptable, Well Drained |
| Sun Exposure: | Full Sun, Partial Sun |
| Growth Rate: | Moderate |
| Grow Zones: | 6 to 9 |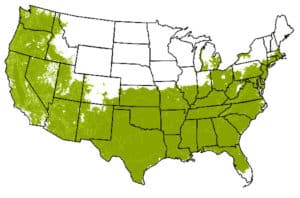 USDA Hardiness Zones 6 to 9