Free Ship $129+

Free Ship $149+

Description
Fast Growing Evergreen Popular as a Hedge
Wax Myrtle evergreen shrubs can be grown as a small, multi-trunked tree or shrub. They are popular as a fast-growing privacy hedge. Wax Myrtles are tolerant of a wide variety of soil conditions.
| | |
| --- | --- |
| Mature Height | 15-20 ft. |
| Mature Width | 12-18 ft. |
| Sunlight | Full sun to light-shade |
| Soil Conditions | Tolerant of very poor and sandy soils |
| Grow zones | 7 to 11 |
| Botanical Name | Myrica cerifera |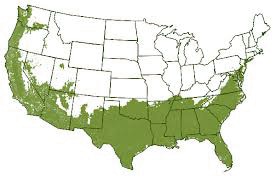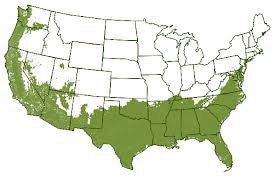 USDA Hardiness Zones 7 to 11
Frequently Asked Questions
Is Wax Myrtle an evergreen?
Yes. Wax myrtle are a multi-trunked, fast growing, broadleaf evergreen shrub.
How tall do wax myrtle get?
Left unpruned, wax myrtle can quickly grow up to 20 feet tall and 10 to 15 feet wide.
Are wax myrtles poisonous for dogs?
No. According to the ASPCA, there are no parts of the wax myrtle considered toxic for dogs.
Can wax myrtle grow in shade?
Wax myrtle is a tough shrub that can handle most growing conditions, including shady areas. They will not grow as full in shady areas.
About our price comparisons:
We strive to compare prices from online nurseries that we have experienced send the highest quality plants at the lowest prices. We worked for 3 of the top online nurseries for 10 years. We have also either visited (to evaluate) or ordered from over 30 nurseries & garden centers. Keep in mind that we may receive commissions when you click our links and make purchases. However, this does not impact our reviews, price comparisons or the price you pay. We try our best to keep things fair and balanced, in order to help you make the best choices.