Curly Leaf Ligustrum for sale from top rated online nurseries. Prices are updated daily. Clicking on a 'Shop Now' button will open a new tab to the website listed.
Description
Also known as Recurvifolium Privet, and the Dwarf Curly Leaf Privet, the Curly Leaf Ligustrum is fast growing evergreen shrub.  The Curly Leaf has one of the strongest fragrance's of all ligustrum. The small clusters of white flowers bloom spring to summer and will attract pollinators. Curly Leaf is deer, pollution and salt resistant.  It also has few pest or disease issues & can handle most soil conditions.
Pruning Curly Leaf Ligustrum can be done any tie of the year and they can handle heavy pruning. Fertilize in early spring and again in early fall. While Curly Leaf can handle most soil conditions, it does not like soil that is wet all the time.
Curly Leaf Ligustrum grows more upright & narrow compared to most other ligustrum shrubs. Plant them about 3 feet apart to create a dense, evergreen privacy hedge.
| | |
| --- | --- |
| Botanical Name: | Ligustrum japonica 'Recurvifolium' |
| Average Height: | 5 – 6 feet |
| Average Width: | 3 – 4 feet |
| Soil Conditions: | Well drained |
| Sunlight: | Full to partial sun |
| Spacing: | 3 feet |
| Grow Zones: | 7 to 11 |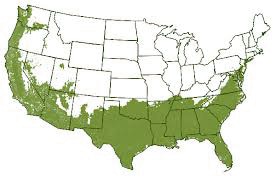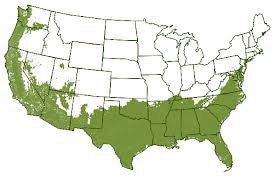 USDA Hardiness Zones 7 to 11
Frequently Asked Questions
Is the Curly leaf ligustrum an evergreen?
Yes, the Curly leaf ligustrum is a unique, wavy, broadleaf evergreen.
Is the Curly leaf ligustrum deer resistant?
Yes, the Curly leaf ligustrum is deer and disease resistant.
When does the Curly leaf ligustrum bloom?
The flowers of the Curly leaf ligustrum appear in late spring, early summer.
About our price comparisons:
We have either worked for, visited (to evaluate) or ordered from over 50 online garden centers. We strive to compare prices from online nurseries that we have experienced send the highest quality plants at the lowest prices.  Keep in mind that we may receive commissions when you click our links and make purchases. However, this does not impact our reviews, price comparisons or the price you pay. We try our best to keep things fair and balanced, in order to help you make the best choices.