Pantone Color of the Year + The #1 Bloom Color for 2022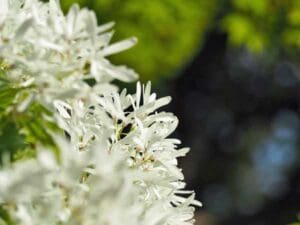 Based on early consumer demand and wholesale flowering shrub sales, The #1 bloom color in 2022 so far is… WHITE! The color white not only brighten up your landscape but it also adds a great element to build off of.
White color symbolizes light and it also brings a touch of tranquility to space.
The #1 Bloom Color for 2022 includes best-sellers like Abelia, Hydrangea, Gardenia, Camellia, Summersweet, Lilac, Rose of Sharon and many more. Homeowners are going back to the basics. They are using white as the cornerstone to build other colors around it.
There are white flowering shrubs in just about any size for use in every landscape. There are also a wide variety of white blooming trees that can be used as a focal point in your yard. Ornamental white bloomers include Dogwood, flowering Cherry, smaller Magnolia trees, Crabapple, White fringe tree and many more.
To help you decide, we have created a new category just #1 Bloom Color for 2022, white flowering shrubs. Use this to compare lowest prices from our top rated online nurseries.
Pantone 2022 Color of the Year
A lot of designers, including landscape designers, follow trends set by the color of the year from Pantone
In 2022, the Pantone color of the year is a brand-new shade; Pantone 17-3938 TCX – Veri Peri.
According to Pantone:
"Very Peri is a dynamic periwinkle blue hue with a vivifying violet red undertone.

Inquisitive and intriguing with a carefree confidence, Very Peri is the happiest and warmest of all the blue hues, helping us to embrace new possibilities and opening us up to a new vision as we rewrite our lives in a post-Covid world.

A brand-new shade, it's the first time Pantone has created a new color in the history of its Color of the Year forecasts.

'As we move into a world of unprecedented change, the selection of PANTONE 17-3938 Very Peri brings a novel perspective and vision of the trusted and beloved blue colour family,' says Leatrice Eiseman, Executive Director, Pantone Color Institute. 'Encompassing the qualities of the blues, yet at the same time possessing a violet-red undertone, PANTONE 17-3938 Very Peri displays a spritely, joyous attitude and dynamic presence that encourages courageous creativity and imaginative expression.'
Veri Peri coordinates well with one of the all-time best selling bloom colors for perennials and smaller bushes. Periwinkles, Walkers Low Catmint and Russian Sage are just 3 of the best examples that have sold well over the past 5 years.
ABOUT PANTONE COLOR OF THE YEAR
The Pantone Color of the Year selection process requires thoughtful consideration and trend analysis. To arrive at the selection each year, Pantone's color experts at the Pantone Color Institute™ comb the world looking for new color influences. These can include the entertainment industry and films in production, traveling art collections and new artists, fashion, all areas of design, popular travel destinations, as well as new lifestyles, playstyles, and socio-economic conditions. Influences may also stem from new technologies, materials, textures, and effects that impact color, relevant social media platforms and even upcoming sporting events that capture worldwide attention. For 23 years, Pantone's Color of the Year has influenced product development and purchasing decisions in multiple industries, including fashion, home furnishings, and industrial design, as well as product packaging and graphic design.
ABOUT PANTONE COLOR INSTITUTE™
Pantone Color Institute is the business unit within Pantone that highlights the top seasonal runway colors, selects the Pantone Color of the Year, forecasts global color trends, and advises companies on color for product and brand visual identity. Through seasonal trend forecasts, color psychology, and color consulting, Pantone Color Institute partners with global brands to effectively leverage the power, psychology, and emotion of color in their design strategy.
Pantone Colors of the Year 2019 – 2022
 2022 Veri Peri – PANTONE 17-3938 TCX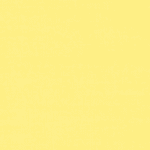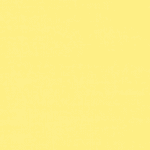 2021 Illuminating – PANTONE 13-0647 tcx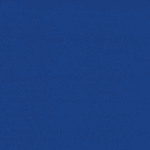 2020 Classic Blue – PANTONE 19-4052 TCX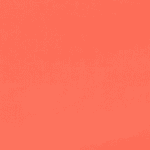 2019 Living Coral – PANTONE 16-546 TCX
Latest posts by Show me the green
(see all)