Updated November 5, 2021
McKay Nursery Grade:

 

C-
Overall rating:

72
Top 25 Rank:

#19
Website:  www.mckaynursery.com
Location: Waterloo, WI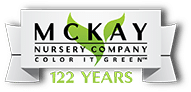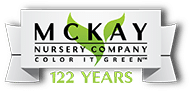 Why do we list location? This is so you can know, in most cases, where the evergreen shrubs you buy are coming from. 
Breakdown of scores from each of the 10 factors we evaluate. You can read details on what each category means and how we score it here.
| | |
| --- | --- |
| Category | Rating |
| Years site Active | 7.5 |
| Prices | 8 |
| Return policy | 6 |
| Reviews | 7 |
| Warranty/Guarantee | 8 |
| Selection | 7.5 |
| Range of sizes | 9 |
| Ship Times | 8 |
| Ship Costs | 7 |
| Usability | 6 |
| Red flags | -2 |
| TOTAL SCORE | 72 |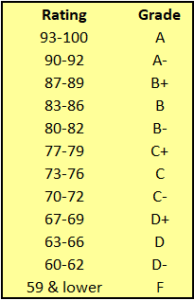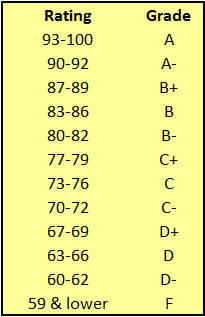 McKay Nursery Review
McKay Nursery's online retail store at https://www.mckaynursery.com/online-plants.html  came in at a rating of 72 this month for a C- grade.  We specifically mention the rating and grade is for the retail store because McKayNursery.com continues to be a bit of an enigma to us.  McKay Nursery is one of the largest & most respected wholesale growers within the industry. They have been around since 1897 and have a solid reputation.
Our biggest issue with McKay Nursery has always been their retail website. It is not the most intuitive user experience. With inconsistent product pricing and a few other discrepancies, it is hard to believe they are focusing too much on the retail website. They have made a few changes to information available on the product pages. There's a lot of detail on most of the products but you may have to click around a bit to find some of the details. They also have great information if you want to spend some time to find the articles.
The home page has some similarities to the one for Nature Hills Nursery.  McKay has shipped orders for Nature Hills. Usually you would expect the grower to have lower prices.  McKay's pricing is all over the place. Overall, the majority of McKay's pricing were less then Nature Hills. 
McKay Stops Shipping on November 7th
Just keep in mind McKay Nursery is located in Waterloo, Wisconsin.  McKay's Shipping & Returns page provides some details for their shipping schedules but I would definitely call them if you want to order anything.  Their winter weather can hit pretty earlier than many other online nurseries. They have officially stated on their website that they will stop shipping on November 7th.
McKay Nursery also offers the increasingly popular 1 year warranty for an added cost. The language is a little confusing but don't expect a refund, just a store credit or replacement.  In our opinion, it's not worth the added expense.
McKay Nursery sells a lot of different sizes, including what's referred to as ball & burlap (b&b) as well as trees ranging from 1 to 2 inch caliper (trunk diameter). You need to enter your zip code for availability. I can't imagine they are shipping some of their larger sizes outside of the immediate area where they are located.
McKay's Return Policy is not the best we've reviewed.  All sales are final. A 40% restocking fee only if material is returned in "like new" condition.  How do you return a live tree or shrub in 'like new' condition?!?! They at least provide a shipping schedule. They also offer free order pick up.  Not sure how positive this is but their shipping & returns policy is laid out so it is easy to read. 
What were the red flags?  
As mentioned above, their return policy is one of the worst we've reviewed. 

They have 78 reviews with a 4.5 rating on Facebook, mostly for their landscaping services.  We also saw a listing for them on Bird Eye.  We've seen where this independent review service intentionally suppress negative reviews and only shows positive reviews for Nature Hills.  Most of the reviews are for their landscaping services, not the online store.

Disclaimer
All the information on this website - www.BuyEvergreenShrubs.com - is published in good faith and for general information purpose only. Buy Evergreen Shrubs does not make any warranties about the completeness, reliability and accuracy of this information. Any action you take upon the information you find on this website (Buy Evergreen Shrubs), is strictly at your own risk. Buy Evergreen Shrubs will not be liable for any losses and/or damages in connection with the use of our website.