Description
Italian Cypress Tree Prices Online
Use Italian Cypress to Create Your Own Mediterranean Villa Look!
These Cypress trees are tall, slender, fast-growing evergreen trees that give a Mediterranean look to any yard. They don't need as much room as other fast-growing privacy trees. They only get 4 to 5 feet wide. They are super easy to grow and can even do well in large enough containers.
Their foliage has a pleasant, evergreen aroma that is slightly citrus-smelling. The growth rate is 2 to 3 feet a year.
| | |
| --- | --- |
| Mature Height | 40 feet or trim to the desired height |
| Mature Width | 5 feet |
| Sunlight | Full – Partial |
| Grow Zones | 7 to 11 |
| Botanical Name | Cupressus sempervirens |
Features
Vertical, columnar form
Evergreen
Low maintenance
Drought tolerant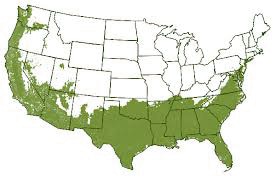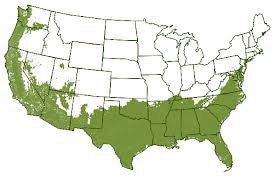 USDA Hardiness Zones 7 to 11
Frequently Asked Questions
How fast do Italian Cypress trees grow?
Once established, young trees can grow as much as 2 feet a year. Once a tree matures and gets above 20 feet tall the growth rate slows down considerably. Expect about 12 inches per year once an Italian Cypress tree gets that tall.
How far apart should I plant Italian Cypress trees?
Italian Cypress are not suited for being planted tightly together. They need airflow to help keep them healthy. Having said that, they only mature to about 6 feet wide. Plant them at least 3 to 4 feet apart measuring from the center of your planting hole.
Can you keep Italian Cypress pruned to a smaller height?
Regular pruning early on could keep the height down. Italian Cypress do not grow back from old wood, frequent pruning can be bad for your trees.
About our price comparisons:
We have either worked for, visited (to evaluate) or ordered from over 50 online garden centers. We strive to compare prices from online nurseries that we have experienced send the highest quality plants at the lowest prices.  Keep in mind that we may receive commissions when you click our links and make purchases. However, this does not impact our reviews, price comparisons, or your price. We try our best to keep things fair and balanced, in order to help you make the best choices.
Italian Cypress Trees For Sale | Compare Lowest Prices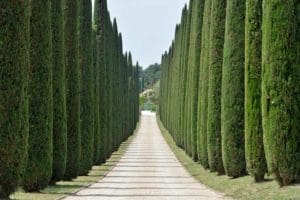 Fast growing, Italian Cypress trees are tall & slender. Create a Mediterranean look! Compare best prices. Free shipping available. Why pay more?
Product SKU: 1426