Free Ship $125+

Free Ship $129+

Free Ship $99+


Free Ship $119+

Description
Fast Growing Ruby Loropetalum Makes a Bold Statement in Any Yard
Ruby Loropetalum, also known as a Chinese Fringe Flower, make a great evergreen hedge.
This Chinese Fringe Flower is the perfect plant to add a splash of unique and year round color to your garden or landscape. This interesting flowering shrub is great around property fences or to edge along driveways and pathways.
This shrub is known for its compact size of only growing roughly 6 feet in height and in width, making it the ideal plant to give the most bang while taking up the least amount of space.
They handle heavy pruning to shape into many forms such as perfectly round spheres or classic box hedges; this shrub can be manicured to fit the style and vibe of your landscape. With its ease of maintenance, its beautifully showy flowers, and resistance to drought.
This Loropetalum thrives in full sun but can also handle some shade. Just don't expect as many of their dainty, pink fringe flowers dangling from the shrub in shady areas.
| | |
| --- | --- |
| Botanical Name: | Loropetalum chinense 'Ruby' |
| Soil Type: | Adaptable |
| Sunlight: | Full Sun, Part Sun |
| Drought | Tolerance: Semi |
| Mature Height: | 5-6 Feet |
| Mature Width: | 5-6 Feet |
| Bloom Color: | Pink to Red |
| Grow Zones: | 7 to 10 |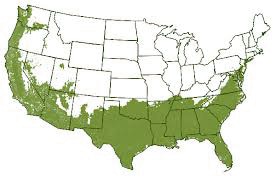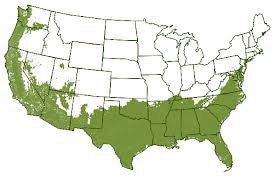 USDA Hardiness Grow Zones 7 to 10
Frequently Asked Questions
Do Ruby Loropetalum need full sunlight?
Ruby Loropetalum will do best in full sun but can also tolerate growing underneath a larger shade tree. Just don't expect them to grow as fast or have as many flowers in a shady area.
How fast do Ruby Loropetalum grow?
Loropetalum in general are considered fast-growing. Expect `1 to 2 feet of new growth per year from your Ruby Loropetalum.
Will Ruby Loropetalum lose it's leaves in winter?
In colder climates, some leaf loss can be expected. You may also notice some of the leaves, especially the veins, urn brown. Those will bounce back with the first warm spell.