Free Ship $149+

Free Ship $109+

Free Ship $119+

Description
Ruby Loropetalum, also known as a Chinese Fringe Flower, make a great evergreen hedge. Ruby grows pretty fast to about 6 feet tall and wide. They are easy to grow and maintain.
Ruby Loropetalum thrive in full sun but can also handle some shade. Just don't expect as many of their dainty, pink fringe flowers dangling from the shrub in shady areas.
| | |
| --- | --- |
| Botanical Name: | Loropetalum chinense 'Ruby' |
| Soil Type: | Adaptable |
| Sunlight: | Full Sun, Part Sun |
| Drought | Tolerance: Semi |
| Mature Height: | 5-6 Feet |
| Mature Width: | 5-6 Feet |
| Bloom Color: | Pink to Red |
| Grow Zones: | 7 to 10 |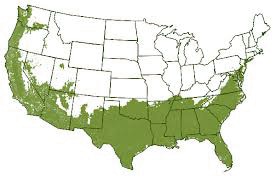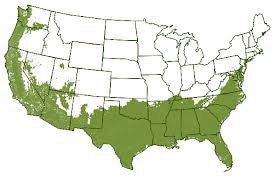 USDA Hardiness Grow Zones 7 to 10
Frequently Asked Questions
Do Ruby Loropetalum need full sunlight?
Ruby Loropetalum will do best in full sun but can also tolerate growing underneath a larger shade tree. Just don't expect them to grow as fast or have as many flowers in a shady area.
How fast do Ruby Loropetalum grow?
Loropetalum in general are considered fast-growing. Expect `1 to 2 feet of new growth per year from your Ruby Loropetalum.
Will Ruby Loropetalum lose it's leaves in winter?
In colder climates, some leaf loss can be expected. You may also notice some of the leaves, especially the veins, urn brown. Those will bounce back with the first warm spell.