Description
Introduced by Southern Living, Yewtopia Plum Yew, Cephalotaxus harringtonia 'Plania',  is shade loving plant that is heat tolerant and deer resistant. This is a slow grower and rarely needs pruning to maintain it's compact form.  The female plants bear small fruit that resemble tiny plums. A male is required to pollinate the female to bear fruit. Yewtopia Plum Yew is popular as an accent, grouped in mass planting. Southern Living Yewtopia Plum Yew also makes an excellent low-growing hedge in shady areas.
USDA Hardiness Zones: 6-10
Flower Color(s): n/a
Bloom Period: Grown for Foliage
Foliage Color(s): Green
Light Exposure: Part sun to shade
Height: 3-4 Feet
Spread: 3-4 Feet
Habit: Compact
Watering: Medium
Features: Disease/Pest Resistance, Drought Tolerant, Heat Tolerant, Deer Resistant
Scientific Name: Cephalotaxus harringtonia 'Plania'
Common Name: Yewtopia® Plum Yew
Brand: Southern Living Plants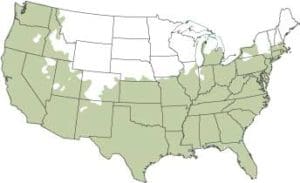 USDA Hardiness Zones 6 to 10
Yewtopia® Plum Yew prices from top rated online plant nurseries. Prices are updated daily. Clicking on a 'Shop Now' button will open a new tab to the website listed.
About our price comparisons:
We have either worked for, visited (to evaluate) or ordered from over 30 online garden centers. We strive to compare prices from online nurseries that we have experienced send the highest quality plants at the lowest prices.  Keep in mind that we may receive commissions when you click our links and make purchases. However, this does not impact our reviews, price comparisons or the price you pay. We try our best to keep things fair and balanced, in order to help you make the best choices.