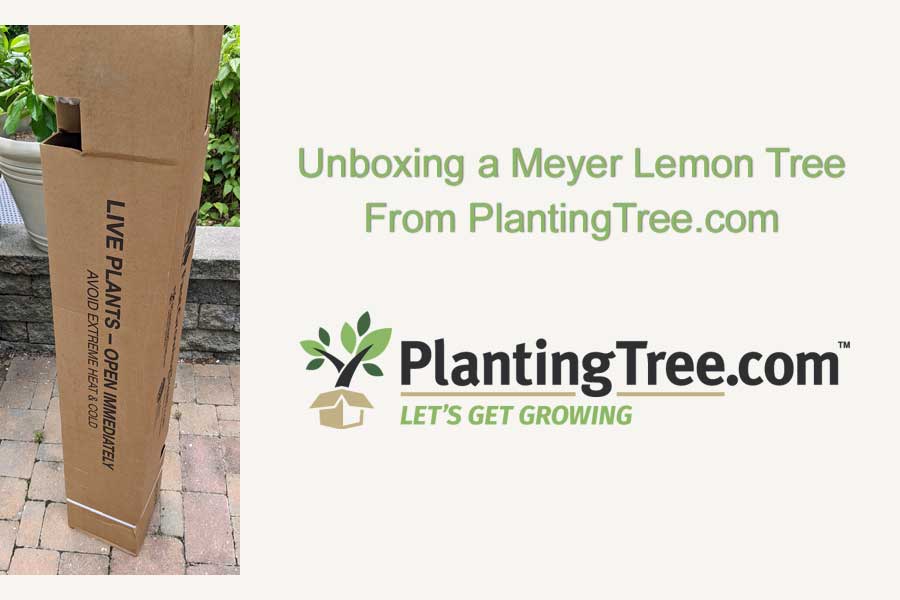 Planting Tree Nursery was started by 2 long-time friends who had a passion for landscaping. They started selling landscape quality trees and shrubs online from their location in a suburb of Charlotte, North Carolina.
We have ordered from PlantingTree.com in the past and have always been impressed with the quality of the plants we received. They are one of our top rated online nurseries.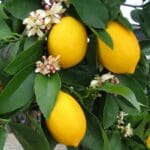 Our latest arrival was a Meyer Lemon tree. These are great ornamental trees that can be grown indoors.  Just plant them in a container and bring it indoors once the weather gets colder. Keep the tree near a sunny window. The blossoms will fill your home with an amazing sweet citrus aroma!
They can grow up to 10 feet tall but can easily be pruned to keep them at a height you prefer. They are self-pollinating, so you don't need more than 1 tree to enjoy the fruit.
Speaking of the fruit, Meyer Lemons are prized for being a lot less sour than the lemons you find at grocery stores. They are actually a cross between a lemon and a mandarin orange.
PlantingTree.com does a great job providing a lot of information about taking care of your Meyer Lemon tree.  Overall, they are relatively easy to grow but you need to know certain things like fertilizing, soil, watering, etc.  In fact, they have a blog post dedicated to helping you grow Meyer lemons. https://www.plantingtree.com/blogs/gardening/grow-meyer-lemons
The tree we got is listed on the site as a 3-4 foot tree and sells for $69.97 when the order was placed it in early July.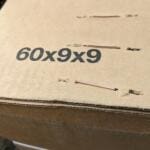 Pictures of the unboxing are below, but receiving a box 60 inches long teased us that the tree was going to be tall. It was so tall, in fact, that they had to bend the top new growth to get it into the box!
There were 5 of the dreaded industrial staples to remove but they came out easily. No tools required. The packaging was good. The tree was secure and arrived in great shape.
The tree topped out at just under 65 inches! A tree advertised at between 36 and 48 inches shows up over a foot taller. Amazing!
The only thing we noticed was a lot of thorny stubs from branches that had been pruned off. The tree was very tall and full at the top, just not any branching along the trunk.
Overall, we were very happy with what we received from PlantingTree.com. Our cute tree has been transplanted into a container and has been soaking up the summer sun.  We can't wait until the first buds start showing up and enjoying our Meyer lemons in the near future.
**This post contains affiliate links and we will be compensated if you make a purchase after clicking on our links. However, this does not impact our reviews, price comparisons or the price you pay. We try our best to keep things fair and balanced, in order to help you make the best choices.
PlantingTree.com Unboxing Pictures