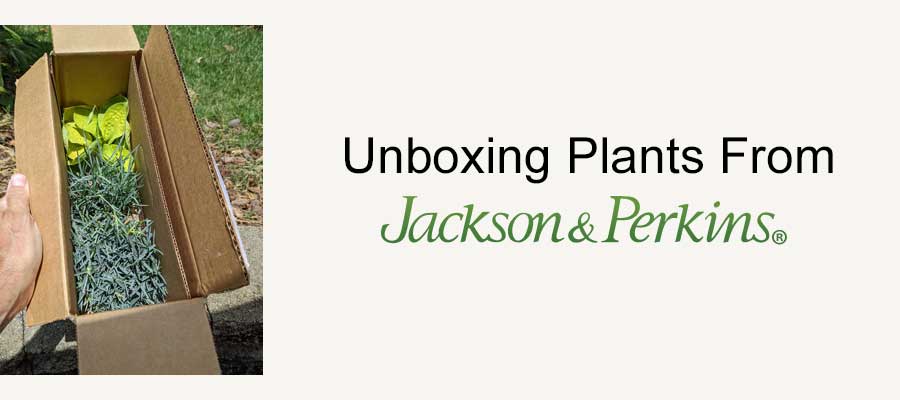 Unboxing Perennials From Jackson & Perkins
I had 3 empty containers around my patio. It was a pretty hot and dry spring in my area and the annuals I planted in early spring needed to be replaced.
There wasn't much selection at my local garden center. I decided it was time to change my game plan and go with perennials that would, hopefully, last me a few years.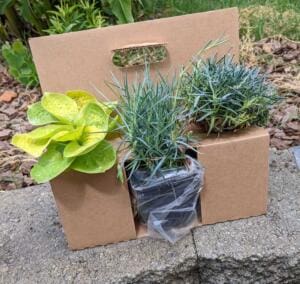 We've bought perennials from 3 different online nurseries in the past but decided to try someone different. After some searching online, we decided to go with Jackson & Perkins for 3 reasons:
We haven't ordered from them in over 3 years and that was a tabletop Christmas tree.
Jackson & Perkins is located about 90 miles from us. Our logic was that the perennials grown in the same region would be better acclimated to our weather
They were having a sale with some perennials 50% off.
One container has shade from a nearby grouping of Musa Basjoo Banana plants that protects it from afternoon summer sun. We decided on a smaller Hosta, 'buttercup'. The brighter foliage of this Hosta stands out and makes a great contrast to both the clay container and the back drop of the darker green banana trees.
The other two containers are in areas considered mostly sunny. Color, fragrance and bloom time were the primary factors. We settled on 2 Dianthus plants.
Dianthus are a part of the carnation family. They are known for their ease of care, full-sun, months of summer blooms and amazing fragrance. Winner! Star Single™ Stargazer and American Pie™ 'Georgia Peach Pie' were our 2 selections.
All 3 perennials we bought were in 1-quart containers.  At 50% off the total for the plants was $27.22. Shipping was pretty steep for a 1-day journey at $16.95.
Getting around on the site, jacksonandperkins.com was pretty easy. They have filter options that are very logical and helpful.
We ordered on Friday, May 27th, just before the Memorial Day weekend. Our order was shipped a week later on June 3rd. Even with the Holiday weekend, it was a little surprising that it took a week to ship.
One thing that impressed us was that Jackson & Perkins did not charge our credit card until the order was fulfilled.
The order was delivered the next day, June 4th. They looked good! A gallery of our unboxing images is below.
Jackson & Perkins Unboxing Photo Gallery