Description
Dense Evergreen Makes a Great Hedge
Podocarpus Yew (Podocarpus macrophyllus) is an attractive pyramidal garden or patio tree with dense, upright branching and narrow, leathery foliage that takes to pruning well.
A versatile, slow growing, and low maintenance evergreen. Podocarpus Yew makes a great accent, screen or clipped hedge. Well-suited to large containers for formal topiary.
With its dense, upright form, this Podocarpus can become a columnar corner plant. Line them up, with spaces in between, as a repeating element behind traditional perennial borders.
Plant as a solid hedge for a manicured privacy screen along property lines and side yards. In warm-winter climates, it makes a great evergreen background that can be shaped to your needs. Excellent choice for front yards needing separation between multistory buildings.
The tree is grown in China for its religious symbolism related to its appearance which suggests the lohans, followers of Buddha, often depicted on temple walls. Therefore aged specimens of this "lohan pine" tree are frequently found on temple grounds.
Plant Facts
| | |
| --- | --- |
| Mature Height: | 15-20 ft. |
| Mature Width: | 6-8 ft. |
| Sunlight: | Full-Partial |
| Growth Rate: | Slow |
| Drought Tolerance: | Moderate |
| Botanical Name: | Podocarpus macrophyllus |
| Grows Well In Zones: | 7-11 outdoors |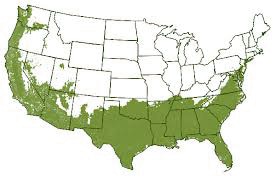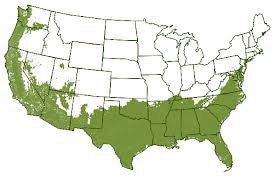 USDA Hardiness Zones 7 through 11
Podocarpus Yew Frequently Asked questions
Is Podocarpus Yew fast growing?
No. This, as are most ye shrubs, is considered to be slow growing. Expect around 6 inches of new growth per year.
How big does Podocarpus Yew get?
Keep in mind there is a dwarf variety but this gets 15 to 20 feet tall at maturity. Podocarpus Yew is known for handling pruning which allows you to keep it to a lower height if desired.
About our price comparisons:
We have either worked for, visited (to evaluate) or ordered from over 50 online garden centers. We strive to compare prices from online nurseries that we have experienced send the highest quality plants at the lowest prices.  Keep in mind that we may receive commissions when you click our links and make purchases. However, this does not impact our reviews, price comparisons or the price you pay. We try our best to keep things fair and balanced, in order to help you make the best choices.