Description
This Yew Makes a Great Hedge!
The Podocarpus Pringles dwarf hedge is a great option if you are looking for a fantastic evergreen shrub that stays small and compact and offers dark green foliage year round.
This dwarf evergreen shrub is a member of the Japanese yew family.
Botanical name: Podocarpus macrophyllus "Pringles"
Low maintenance
Drought tolerant
Evergreen, textured foliage
Blue berries in fall
Mature height:3 to 5 feet
Mature width: 3 to 6 feet
Grow Zones7- 11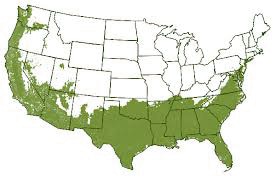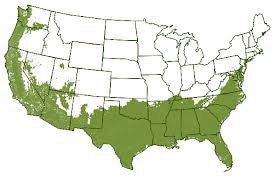 USDA Hardiness Grow Zones 7 – 11
How tall do they get?
Podocarpus Pringles Dwarf gets 3 to 5 feet wide and tall.
When and how to prune Podocarpus Pringles dwarf?
To prune to a desired shape, prune off the green tips. Pruning the outermost growth also helps them to grow fuller, into a hedge. Do this in July and August. Major pruning can be done in any season.
Are they poisonous?
Yes! Like most yews, the foliage, berries and even bark are toxic to both dogs & humans. They are less toxic for cats but can cause digestive distress in cats if consumed in larger amounts.
Is this a slow growing yew?
Yes, Podocarpus Pringles Dwarf can thrive in shady areas but are considered slow growing. It will grow faster if you plant them in an area that gets a lot of direct sunlight. Just avoid areas exposed to late afternoon summer sun.
DWARF PODOCARPUS CARE
Pringles dwarf podocarpus shrub prefers can tolerate a variety of soil conditions. It does not do well in wet soils. Moist, slightly acidic but well drained soils are best and the application of a slow release fertilizer in the early spring will encourage new growth. A layer of mulch at the soil level will help to retain moisture.
Water well the first 6 weeks after planting to establish a strong root system. Once established, they are drought tolerant. The Pringles dwarf yew endures pruning well but it is not necessary unless desired. This conifer looks elegant when pruned into a topiary or ornamental privacy screen. It is also salt tolerant and can be planted in coastal areas.
At full maturity, this plant stays dense with a mature height of 3-5 feet tall and wide.
Although relatively free of pests and diseases, some Podocarpus problems may include yellowing of the green leaves which indicates a deficiency of some sort such as Iron. If the leaves turn brown that might mean a more serious problem.