Winter Red 'Ilex' Holly prices are updated daily. Clicking 'Shop Now' will open a new tab to the nursery listed.
Description
The Most Cold Hardy Holly
Ilex verticillata `Winter Red` Winterberry is a deciduous holly featuring deep green foliage and bright red berries that last from fall through winter. New growth in the spring starts out as burgundy before transitioning into their deep green color.The berries not only provide a bright feature in a stark winter landscape but the red berries will also attract wild birds.
Winter Red grows as a dense, multi-stem shrub with a moderate growth rate. Winter Red are super easy to grow. They tolerate most soil conditions, including wet soil.
Since Winter Red is a female plant, you will need a male to pollinate so they can produce berries. Apollo Winterberry is the recommended pollinator, planting about 1 Apollo for every 4 to 5 Wiinter Red shrubs.
| | |
| --- | --- |
| Botanical Name | Ilex verticillata 'Winter Red' |
| Mature Height | 6 – 8 feet |
| Mature Width | 6 – 8 feet |
| Type | Deciduous |
| Sunlight | Full sun to part sun |
| Grow Zones | 3 to 9 |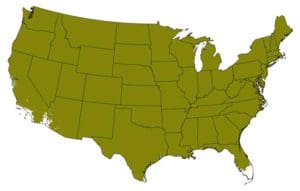 USDA Hardiness Zones 3 to 9